Did you know?
Our Vocational Program has been providing assistance to those with barriers to employment for 53 years. Progress Industries offers many opportunities to those searching for employment who might have a barrier limiting them to accessing a job otherwise. 
---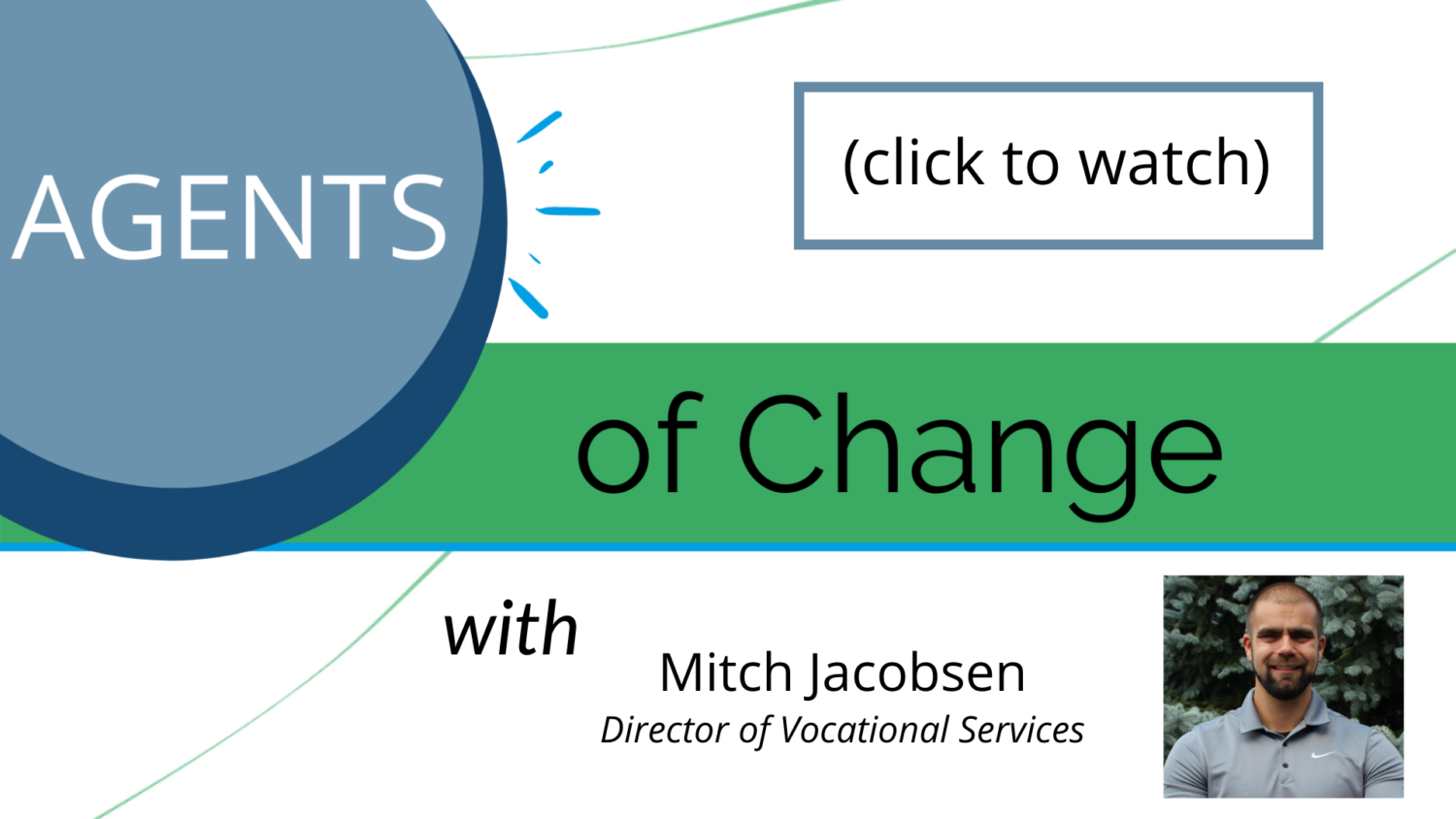 Mitch shares about the Vocational Department and the 4 main services that are offered. Over the past several decades, the vocational department has adapted and grown to serve the needs of our clients.

Click the image above to watch!
---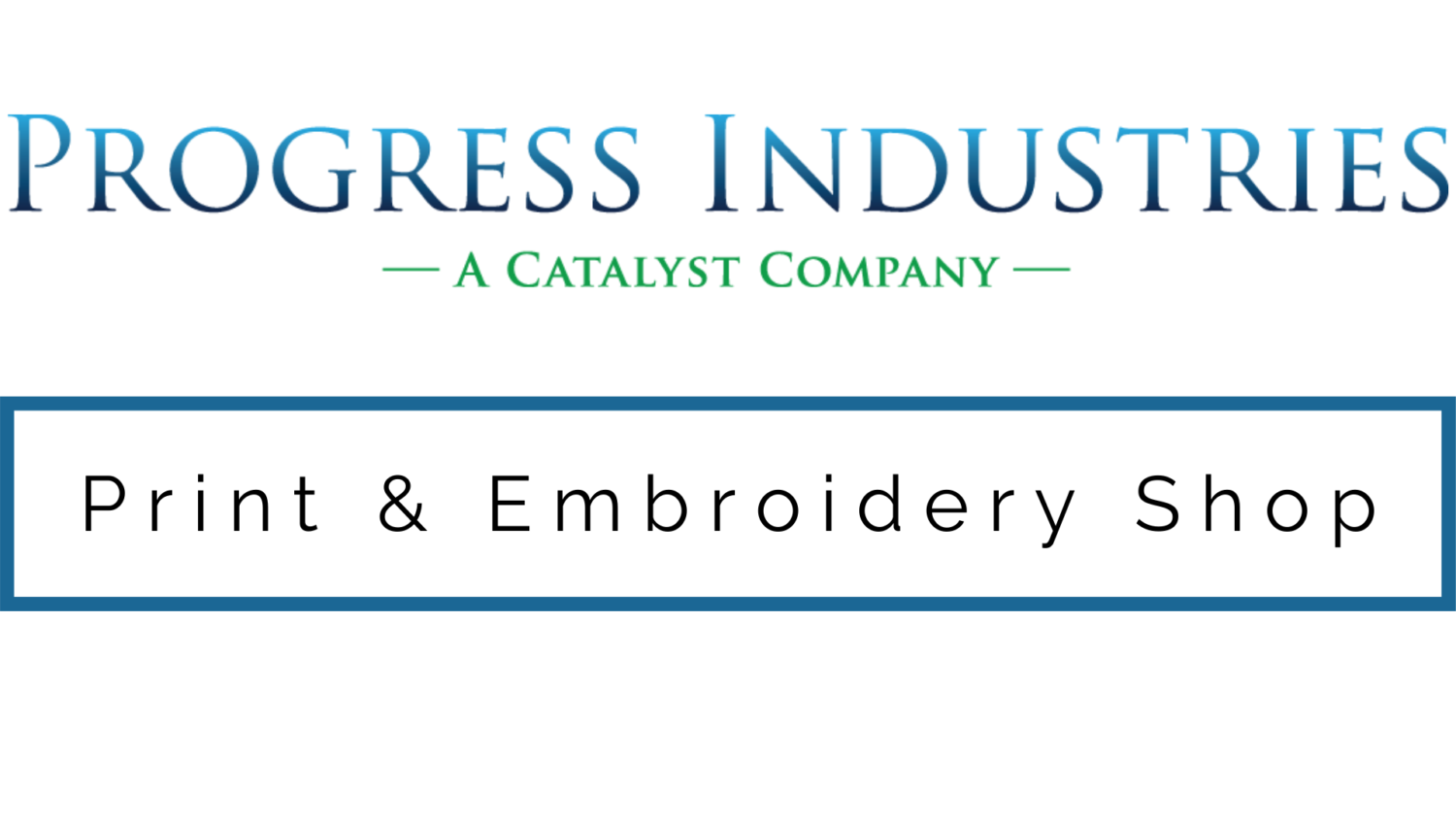 Click here to view the 4 main categories of services the Print & Embroidery Shop provides and learn how your purchase can impact the community. 
---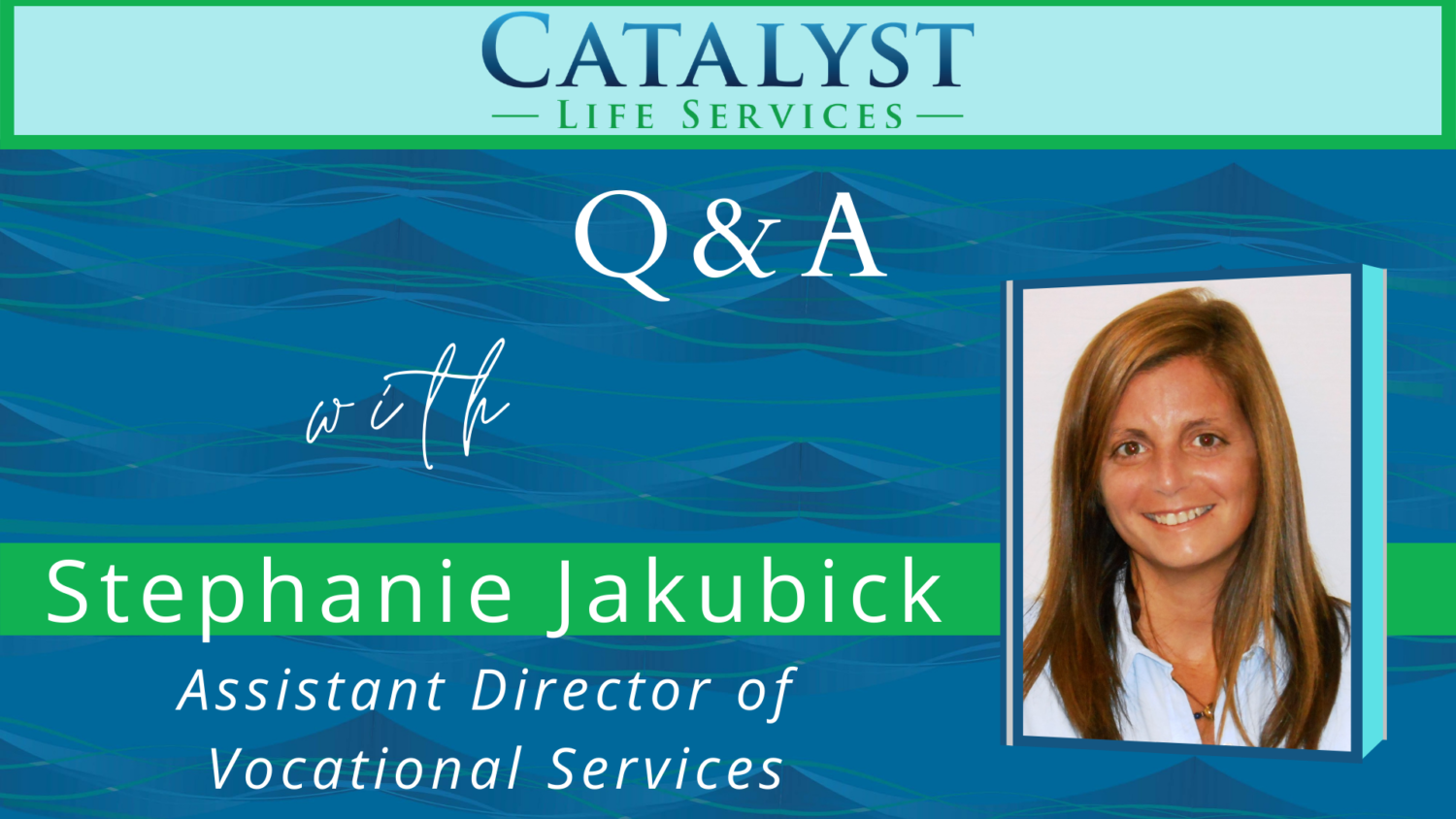 Q1: What is your role at Catalyst Life Services and how long have you worked at Catalyst?
I am the Assistant Director of Vocational Services and have been in this position for about four years. In this role, I oversee the vocational programs assisting individuals with job placement services. I started as an employment specialist in 2015 working on the WIOA grant helping transitional aged youth with overcoming barriers to their employment and educational goals.
Q2: What might a 'typical day' look like to you?
Every day is very different. I do a lot of problem solving with my staff when a particularly difficult client situation comes up. Right now, we are into our annual audit preparation phase, which means that I am spending a lot of my time reviewing closed cases and validating performance measure data.
Q3: What do you like most about your job?
Client successes! I love being able to share in our client's success and seeing their joy. I also love developing new programs to meet the needs of our clients. We have amazing community partnerships and I love being able to collaborate together with our fellow service providers and business representatives.
Q4: What do you think most people do not know about Vocational Services?
The programs have grown so much recently that it's hard to keep track of all of the new and exciting things we have going on. Check back with us frequently as things are constantly moving and adapting to the needs of our clients. The workforce development industry is in a very unique state right now and we have a number of exciting developments on the horizon.
Q5: Anything else you would like to add?
If you have someone who is thinking about work, but isn't quite sure yet, PLEASE send us a referral. A trained employment specialist will guide your client through the process and explain the benefits to working with us and the opportunities available.
You can fill out a referral form here.

---
Meet the WIOA Team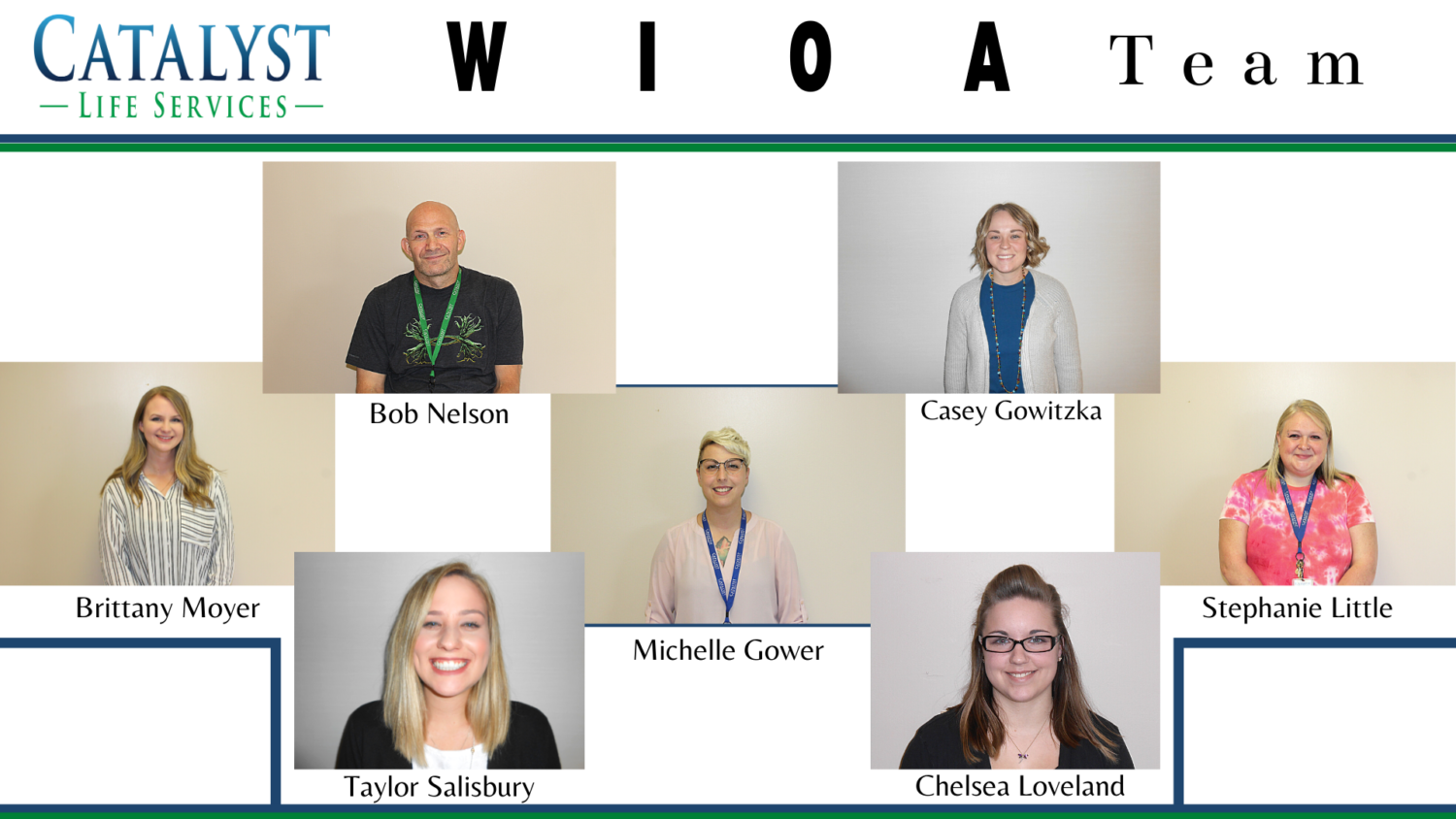 What do you like best about being an Employment Specialist?

"I like meeting with the families first. I get a better understanding of what the clients barriers may be and see what can be done to help overcome those barriers. Building relationships is the most important part of the job. I am the first person to meet with the families, so I give them the understanding of how the program works and how as a team we can best help the client. The best part of the job is seeing the change, successes and milestones the clients have achieved from our first meeting." 
– Bob Nelson, CCME Coordinator
"I love helping others, it has always been a passion of mine.  I love giving individuals the resources and drive to reach their full potential.  A lot of times, others cannot see what you see, so helping others to open their eyes to their own potential is magical.  There isn't anything better than seeing others succeed and knowing that you had a hand in someone's success.  This is why I am a social worker and why I was continue to help others every day." 
– Casey Gowitzka, Lead Employment Specialist
"What I love most about being an Employment Specialist is being able to support my clients through the journey of 
preparing for their future. I enjoy being able to set goals with clients, at the beginning stages, then being able to support 
the client while they work through the steps to achieve that goal." 
– Chelsea Loveland, Employment Specialist
"My favorite thing about my job and this program is seeing my clients succeed. No matter what they want to do I am there to support them in whatever way possible to help them get to where they want to be and to see them achieve that goal after all the hard work they put in is the absolute best. Whether it is someone who just wants to get their first job and then 
seeing the excitement they get when they receive their first check realizing that they just worked and earned their own money.. I love it. Showing youth and young adults that no dream/goal is too large and anything can be achieved."
 – Taylor Salisbury, Employment Specialist
"I have always been passionate about working with youth.  I am so proud of my clients when they work so hard to achieve their goals." 
– Stephanie Little, Employment Specialist
"What I enjoy most about being an employment specialist is watching my clients achieve their goals.  It's very 
rewarding to be able to help them identify their strengths and provide them with the support and 
encouragement they need to be successful." 
– Brittany Moyer, Employment Specialist
"I love showing my clients that no matter our circumstances, success is always possible if we are willing to work hard, 
embrace change, and learn from our mistakes." 
– Michelle Gower, Employment Specialist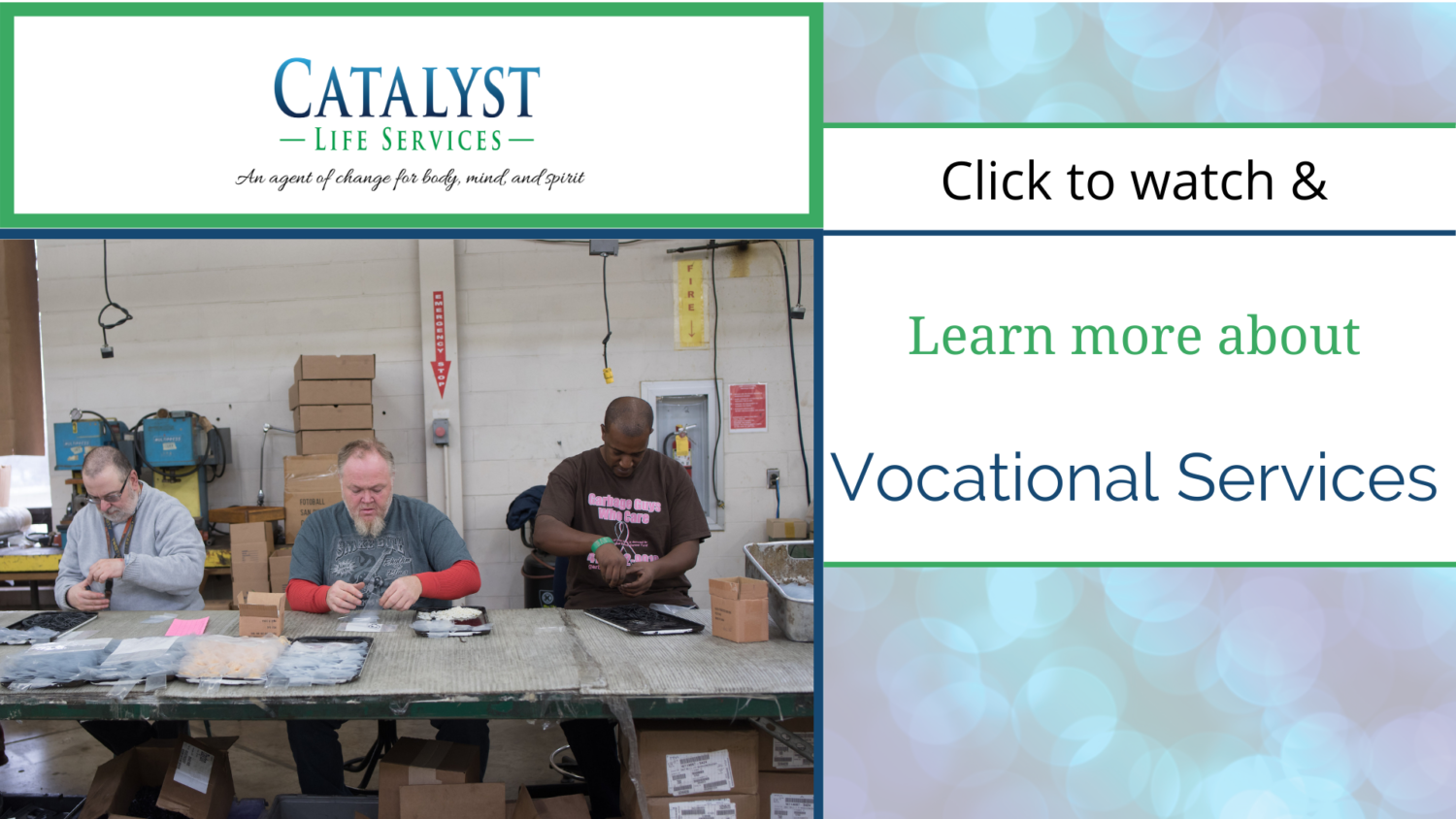 ---
Community Support
---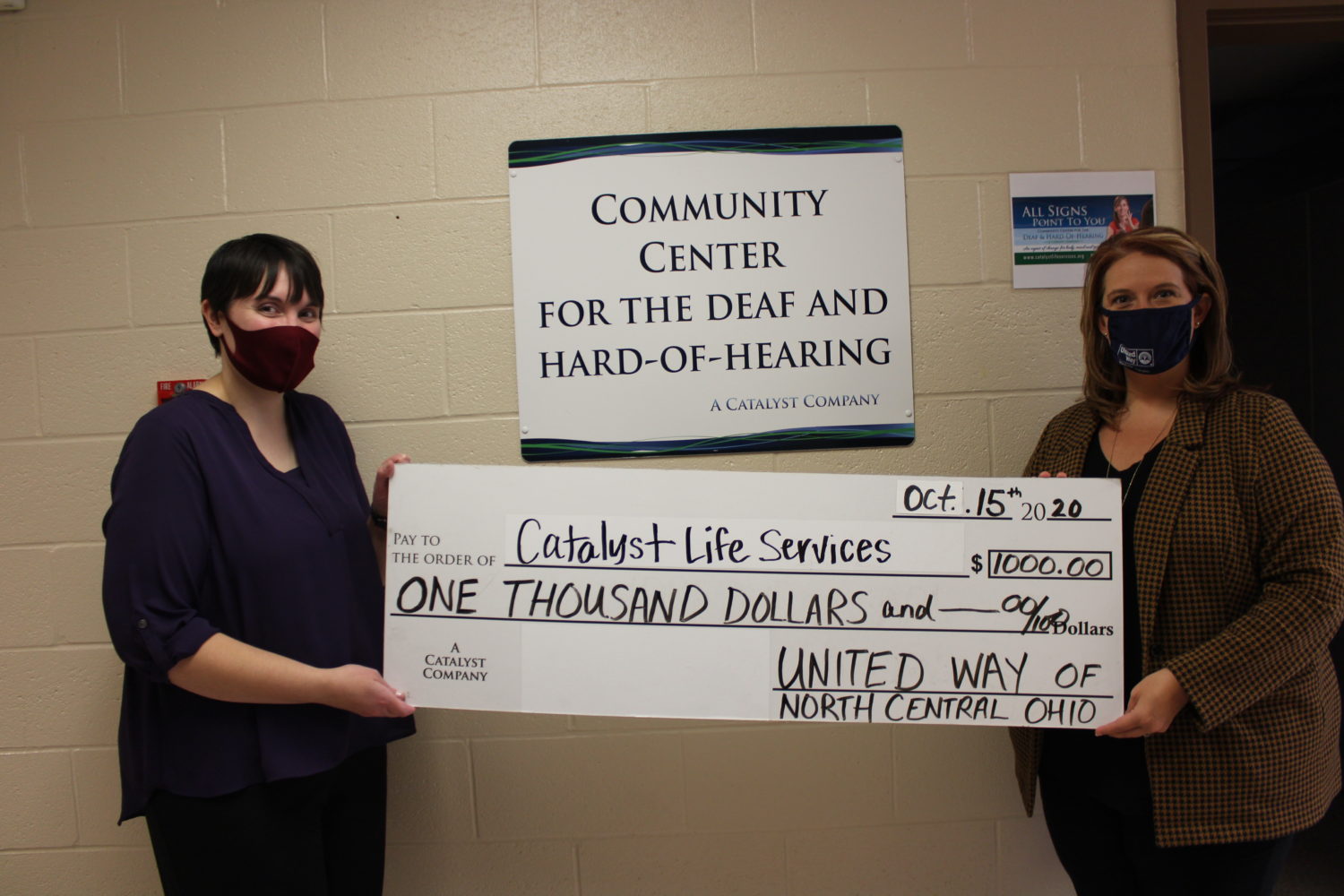 Thank you to the United Way of North Central Ohio serving Crawford, Marion, & Wyandot Counties for awarding us a grant of $1,000 to Catalyst Life Services for the Deaf Services Program!
---
Eat for the Cause!
---
Mark your calendar for Friday, November 6th!
By eating at Panda Express, you can support our cause!
Simply show them a virtual or paper copy of the flyer below, and Catalyst will receive 20% of the proceeds!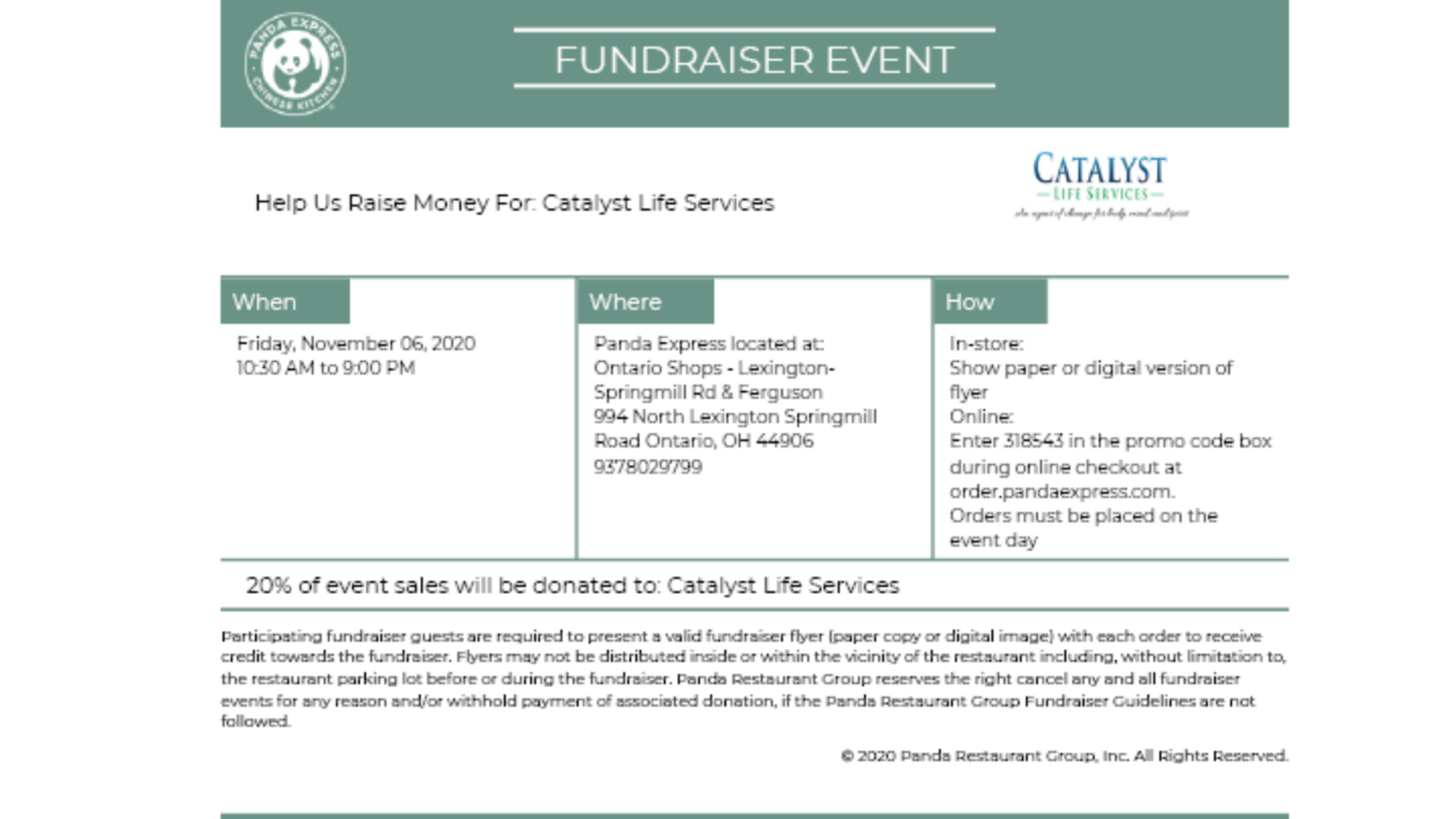 ---
Mark your Calendars!
---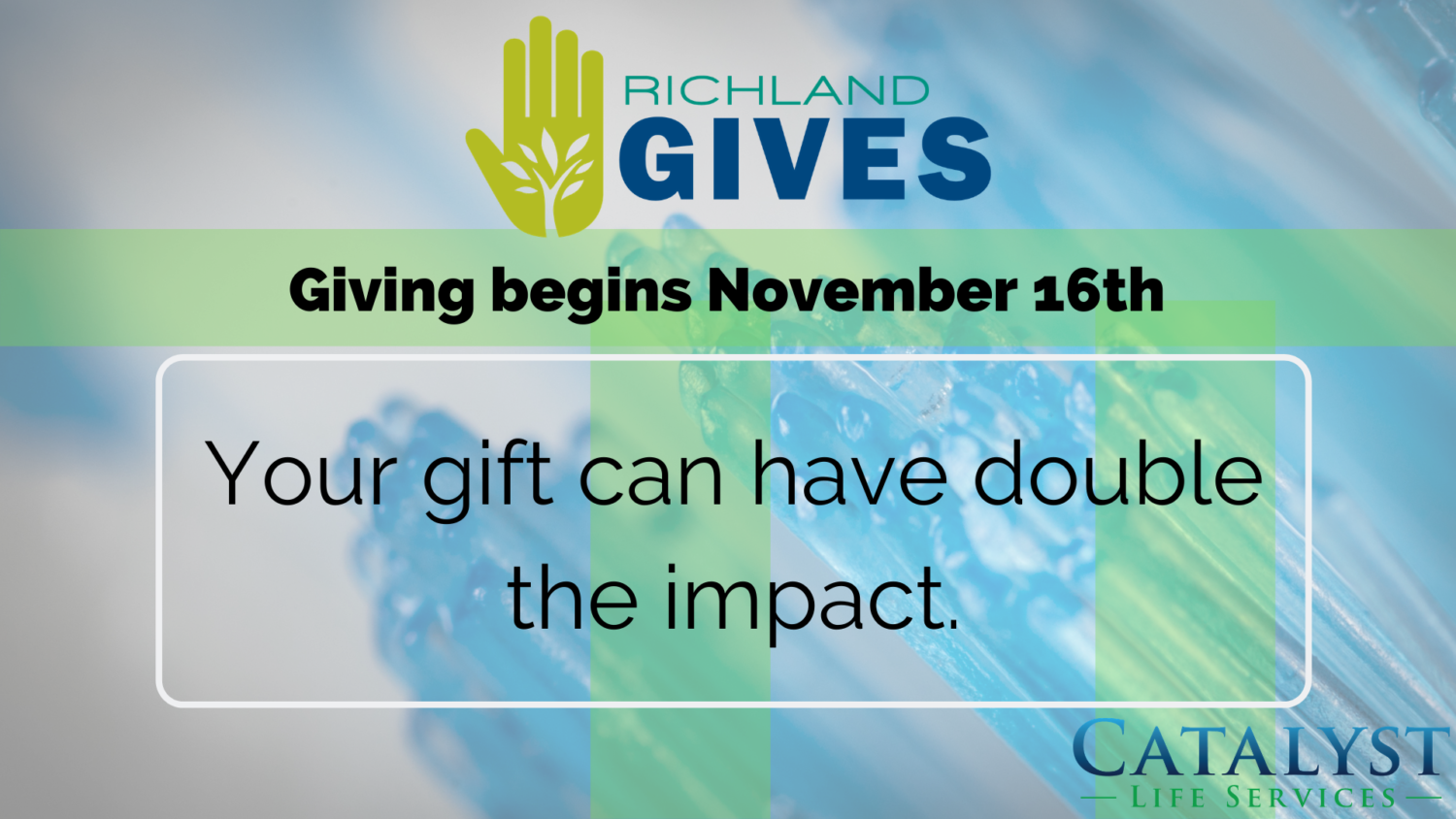 Richland Gives is a time of community collaboration as individuals and businesses come together to support the mission and work of Richland County non-profits.
Your financial gift can have double the impact! if we are one of the first 15 non-profits to raise $1,000, we will receive a matching grant of $1,000. Giving begins on November 16th.