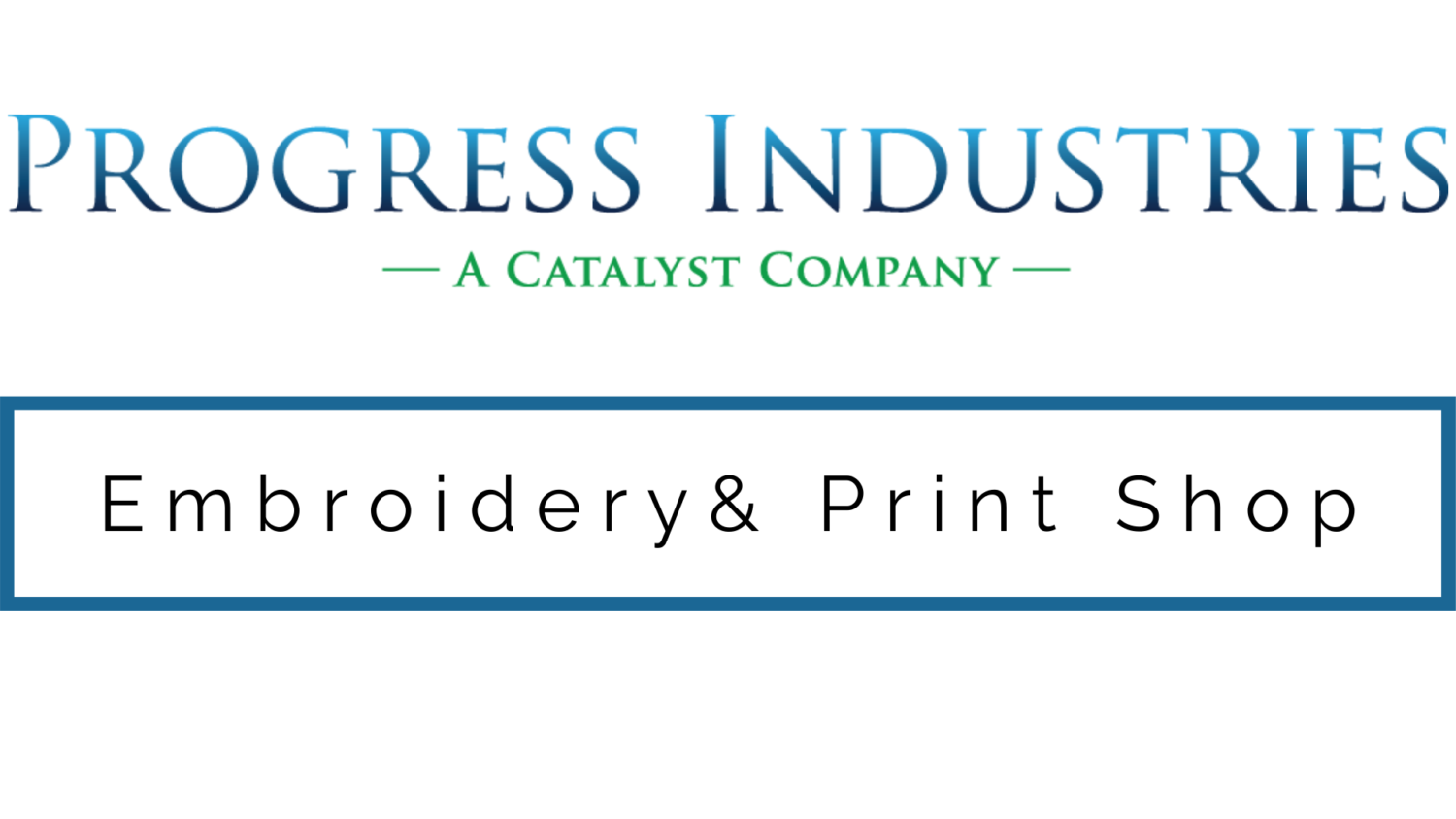 Progress Industries meets embroidery and print shop needs for companies in a variety of ways. Below you can see 4 main categories of services: uniforms, employee gifts, signs and promotional items. Progress Industries creates professional products that meets the needs of the client and also impacts the community. When a product is purchased from Progress Industries, work is created for Catalyst clients who find enrichment, pride and fulfillment through their work in the Embroidery and Print Shop.
---
Uniforms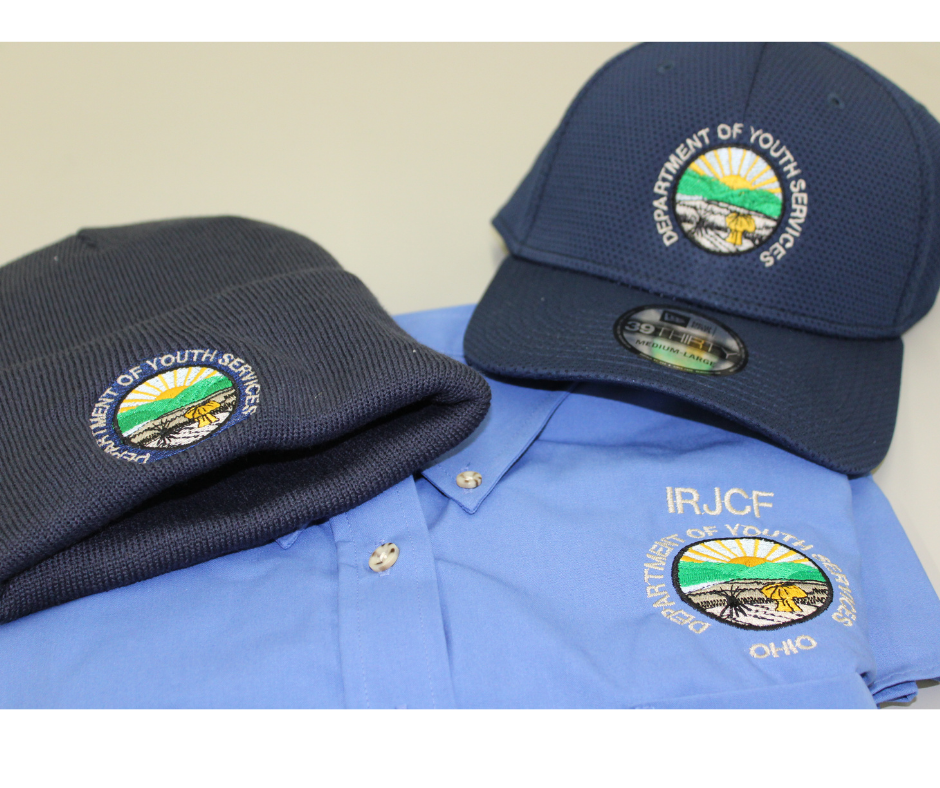 From print screening to embroidery, uniforms can be custom made to fit your needs. Click here to look through our catalog.
"The Print & Embroidery Shop at Catalyst is Nanogate's go to place to order apparel for our employees. It's nice to have a place where we can order items and get them embroidered with our Logo and at a reasonable price. The employees in the Embroidery Department are friendly, efficient, and very helpful. I would highly recommend The Center for your one-stop shop for apparel and embroidery."
– Karen Hagerman, Executive Assistant
Nanogate North America, LLC
---
Employee Gifts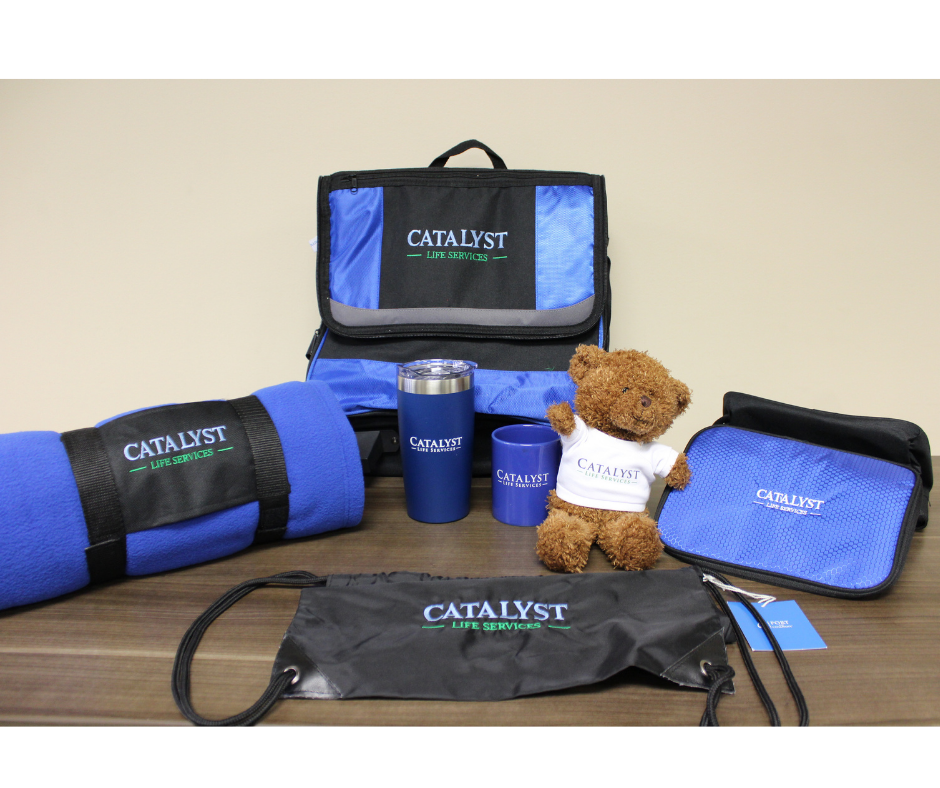 Are you an employer looking for a creative idea for employee appreciation or holiday gifts? Give us a call at 419-774-2267 and we can talk through the options.
"Over the years, Progress Industries have provided high quality, custom fleece jackets that we give to our employees for years of service awards. We have also used their services for custom t-shirts. They have been very easy to work with and have a variety of products to choose from. Having a local contact to work with has been wonderful!"
– Angie Myers
Administrative Assistant to the Vice President
Jay Industries Incorporated
---
Signage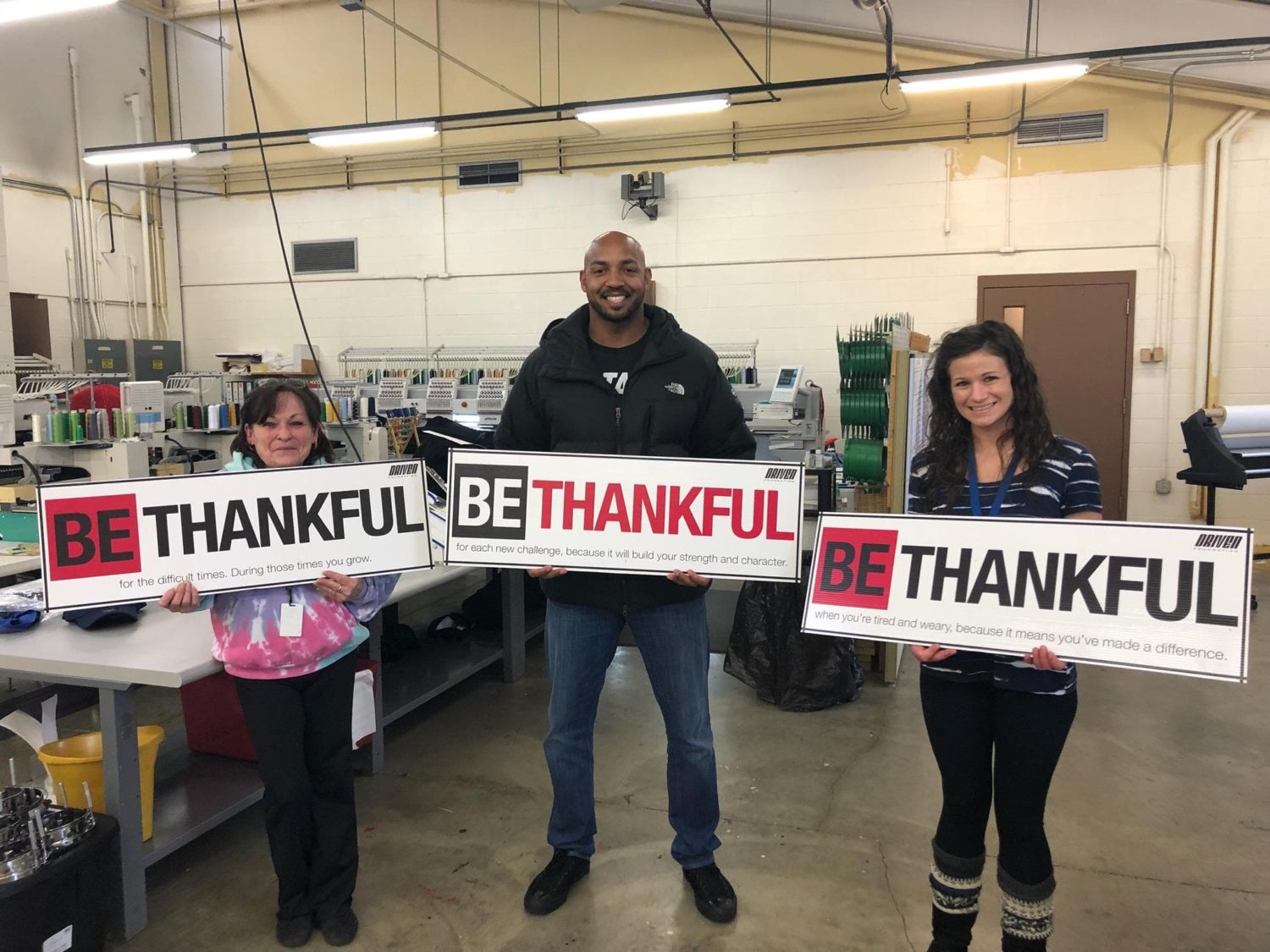 Printed signage is available for special events, personal and promotional needs and commercial and public displays.
"Progress Industries is by far the most reliable and consistent company for your printing needs. Ms. Laura and her staff do an amazing job communicating before, during, and after each print job is complete. They are always on time, and the quality is second to none. Five Stars. 10/10. National Championship Service!"
– Roy W. Hall, Executive Director
Driven Foundation & Former Ohio State & NFL Receiver
Promotional Items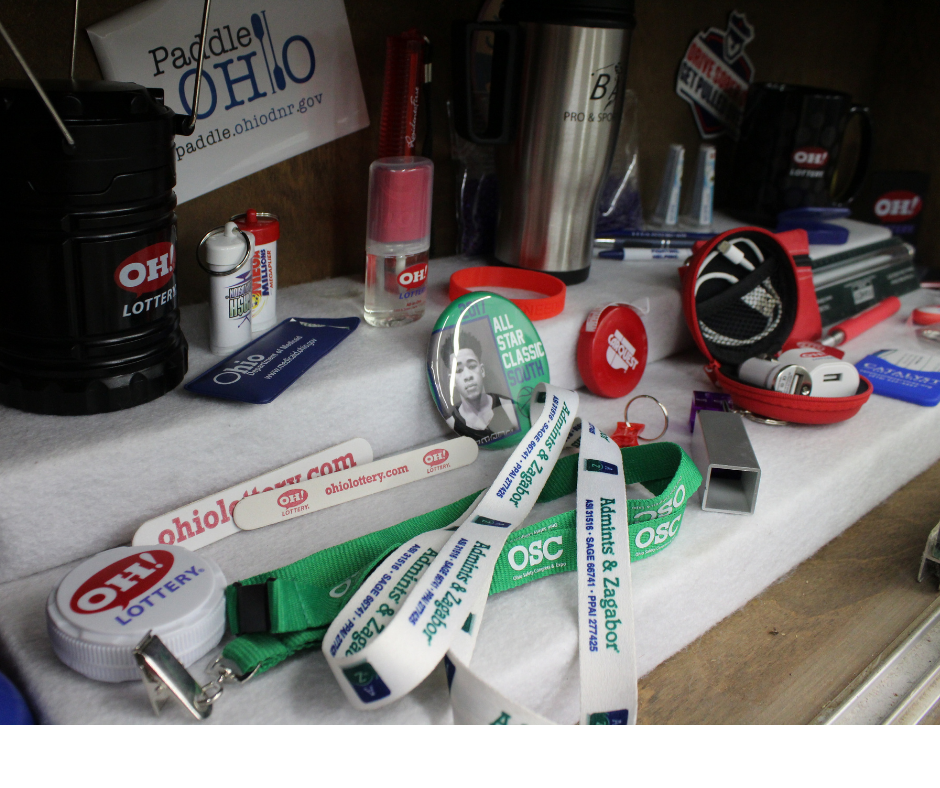 Promotional items are an incredible way to create or continue brand awareness. There are unlimited items to create with your own signature look.
"I have been purchasing merchandise and point-of-sale for the Ohio Lottery for 20 years. In that time, Progress Industries has proved that they are committed to providing efficient, creative printing and embroidery services for their customers. The quality branding on our products and point-of-sale is impressive, customer support is on point, timelines are met, pricing is reasonable, and the quality control aspect for each order eases my mind. I recommend Progress Industries as a vendor, and enjoy my working relationship with them."
– Irene Pagonis, Purchasing Agent
Ohio Lottery
---
Give us a call at 419-774-2267 or email Laura Zimmer, Embroidery & Print Supervisor, at zimmerl@catalystlifeservices.org.
View our catalog for apparel here.
You can view our pen catalog here.