Audiology Services
Audiology services are provided by Dr. Wendy Page, audiologist. Dr. Page has been providing services at The Rehab Center for over 30 years. The department's services include comprehensive hearing evaluations for infants, children, and adults. Hearing aid services include evaluation, selection, fitting, and repairs. State of the art digital hearing aids can be purchased through The Rehab Center.
Hearing Testing
Patients will complete a hearing test to establish hearing thresholds, determining the degree and type of hearing loss. Middle ear and cochlear function testing is included in the hearing test battery as needed. Infants will be tested using otoacoustic emissions screening when referred because they did not pass the newborn hearing screening in the hospital; some behavioral hearing testing may also be completed with these infants as appropriate. All patients and family members present are informed of their results immediately following the testing. Recommendations are made based on the test results and may include further testing, referral back to the prescribing physician or to an otolaryngologist (ear, nose, and throat doctor), purchase of hearing aids, purchase of assisted listening devices, or hearing recheck. Great care is taken to ensure that all patients are comfortable and well-informed of their hearing needs, hearing limitations, and recommendations at their visit. Hearing aid make, model, and type are discussed with the patients interested in purchasing hearing aids; the hearing aids are selected based on the patient's hearing loss and individual listening needs.
Hearing Aid Sales
State of the art digital hearing aids are available for purchase from The Rehab Center. These hearing aids are available through several different manufacturers. Hearing aids sold at The Rehab Center have a generous warranty package. The Rehab Center adheres to FDA recommendations and state laws for hearing aid sales and service, including offering a 30-day trial period when purchasing hearing aids.
Hearing Aid Services
Hearing aids sold at The Rehab Center and still under warranty are usually serviced at no additional cost. When there is a charge, it is explained prior to the service being completed. Services are not limited to patients who purchased hearing aids at The Rehab Center. Many different manufacturers' hearing aids can be serviced at The Rehab Center for a fee. To determine if your hearing aid can be serviced, please contact The Rehab Center's audiologist, Dr. Wendy Page.
Services may including cleaning, replacement of microphone covers, and earmold tubing replacement. Most hearing aids are programmed on the computer; this programming is completed while the patient is wearing the hearing aids. Adjustments are made according to the patient's observations or concerns. Hearing aids may be repaired at The Rehab Center or sent for repair either to the original manufacturer or an all-make lab. The cost of repairs is dependent on the make and model of the hearing aid, age of the hearing aid, and the problem presented. Quotes are given prior to any hearing aid repair.
Assistive Listening Devices
Assistive Listening Devices are devices used in place of or along with an individual's hearing aids to enhance the hearing abilities of the patient; these devices are selected based on the patient's abilities and listening needs. Bluetooth technology has advanced hearing aid technology to offer new and innovative devices to couple with the hearing aids to pair with smart phones, computers, televisions and miniature microphones. The sounds from these devices are then heard through the hearing aids.
Contact
Audiology Services is located at The Rehab Center – 270 Sterkel Blvd., Mansfield, OH 44907. For more information or to make an appointment please call 419-756-1133.
Community Center for the Deaf & Hard-of-Hearing
Services
Ohio's Community Centers for the Deaf, partially funded by Opportunities for Ohioans with Disabilities, are a one-stop shop for services to Deaf individuals. Here, consumers have access to professional sign language interpreting, the latest assistive technologies, educational resources, and much more. The mission of the Community Center for the Deaf in Mansfield is to bridge the gap between the Deaf and Hearing communities.
Interpreting
Our professional sign language interpreters are trained and able to interpret effectively, accurately and impartially both receptively and expressively, using any necessary specialized vocabulary. Our interpreters are versed in American Sign Language and meeting the linguistic needs of the wide range of individuals we serve. Interpreting services are available during normal business hours by calling 419-774-2232. Should you require interpreting services for an after-hours emergency, please call the Helpline at 419-522-HELP (4357).
Captioning
Our Captioning service accommodates Deaf or Hard-of-Hearing individuals who may not sign or prefer this method of communication. The trained captionist uses a computer-based program to provide this service by typing what is being said. Captioning services must be scheduled; captionists can be reached Monday through Friday at 419-774-2232 during regular business hours.
Support Services
Accessing resources in rural areas
Connecting to community supports
Resumes and employment applications
Personal Budgeting (Financial literacy via Financial Peace University)
Written correspondence and literacy
Referrals for acquiring assistive technology
Workshops specific to the needs of Deaf and Hard-of-Hearing individuals
Mental Health Case Management
Public Video Phone & CapTel Phone
CCD's public video phone is available Monday through Friday from 7:00 am – 6:30 pm. If our walk-in hours do not fit your schedule, you may make an appointment with us by calling 419-774-2232 (voice) or 419-775-4664 (video).
Transitional Youth Services
Transitional Youth Services assists students aged 14 to not yet 22 by providing PRE Employment Transitional Services (PRE-ETS) as a vendor for Opportunity for Ohioans with Disabilities. The PRE-ETS program aids youths in developing a transition plan by focusing on Job-Exploration Counseling, Work-Based Learning, Counseling on Opportunities for Enrollment in Post-secondary Education, Workplace Readiness Training, and Instruction in Self-advocacy. Staff are also able to provide work ethic development using the "Bring Your A Game to Work" curriculum.
Do it Deaf Summer Youth Program
The Community Center for the Deaf hosts a summer youth program called "Do It Deaf" for ages 5 to 18 years old. Youth can also attend OYO Camp by registering at www.oyocamp.org.
Family Sign Language Classes
Classes teaching American Sign Language are available to families on a for-fee service basis and designed specifically for immediate family members, guardians and/or primary care takers of a Deaf or Hard-of-Hearing individual who communicates through American Sign Language. The timeline of the classes is based on the family's needs, and they may be scheduled by calling 419-774-2232.
Newsletter
The Mansfield Community Center for the Deaf and Hard-of-Hearing makes available a quarterly newsletter devoted to relevant topics within the Deaf community. To sign up for the newsletter, contact Deaf Services at 419-774-2255, or sign up online.
Advocacy & Education
We offer classes to the general public on American Sign Language. We also offer workshops, training, and presentations to schools, agencies, etc. These events cover the basis of how Deaf and Hard-of-Hearing individuals communicate, cultural differences, family, community employment dynamics using the "Working Together" training from the National Technical Institute for the Deaf.
Meet our Audiology and Deaf Services Leadership Team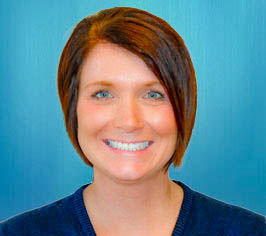 Interim Director of Deaf Services