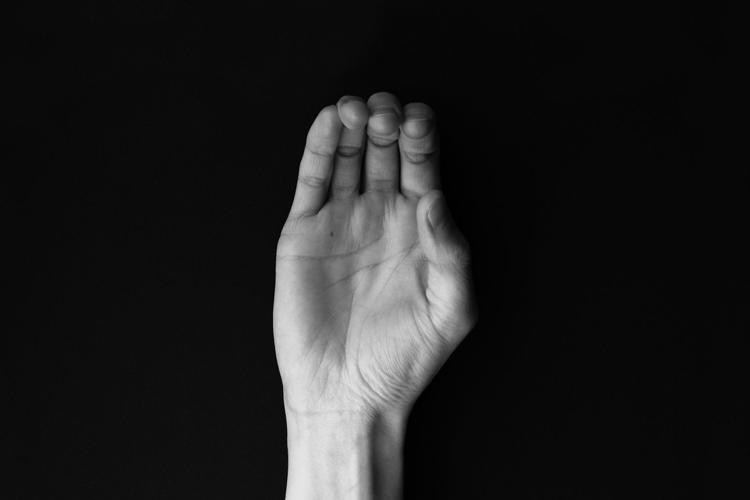 She's seated across from me in the ambient light of the Director of Deaf Service's office. Her interpreter is by my side so she can have a clear view of her hands, and so I don't mistakenly direct my attention and questions to the interpreter instead of the woman herself.
She's been a client of Catalyst Life Services for over two decades. In May, she will be sober for one year. I ask her what first brought her to Catalyst, and she begins rapidly moving her hands to tell her story.
"I think I was 25. I was addicted to drugs and had attempted suicide." There's a pause before she continues, "It was from my childhood. I had a really bad experience. I was sexually molested and that was why I was depressed. So, when I added drugs and alcohol…" She makes a gesture like a bomb going off.
25 was a difficult age for this woman, who wished to remain anonymous. She unexpectedly ended up pregnant, left her family, and married the father of her child–a marriage that eventually ended, leaving her to raise her children on her own. It was only when she came to the Richland County Health Department for assistance during her pregnancy that she learned she could use the services of an interpreter. The interpreters she found came from the nearby Rehab Center–now part of Catalyst Life Services; it was through contact with them that she was able to find the help she needed when her life took a turn for the worse. Through Catalyst, she's taken part in addiction therapy groups, private counseling sessions, visited the Audiologist, and utilized the many services offered at the Community Center for the Deaf and Hard of Hearing. When I asked her how Catalyst helps her, she indicates a never-ending list. There's the mental wellness part, of course, but then there is the more day to day assistance. Director of Deaf Services Tanya Haga explains that for many deaf clients, English is not their first language, so paperwork that they get from the doctor's office or letters they receive from schools concerning their children are difficult to read. The uninitiated, myself included, may be forgiven for not understanding that American Sign Language isn't based off of American English. "The grammar is completely different," says Haga.
Continue Reading