Lt. Robert Skropits from the Mansfield City Policy Department contacted us about teaching an American Sign Language class to a group of their officers from different shifts and departments. The goal of the class was to teach basic American Sign Language so that officers could communicate with Deaf and Hard-of-Hearing individuals in the community until an interpreter was able to arrive on the scene. The class began on October 27th and was a 20-hour class over five weeks. We had 7 officers complete the course.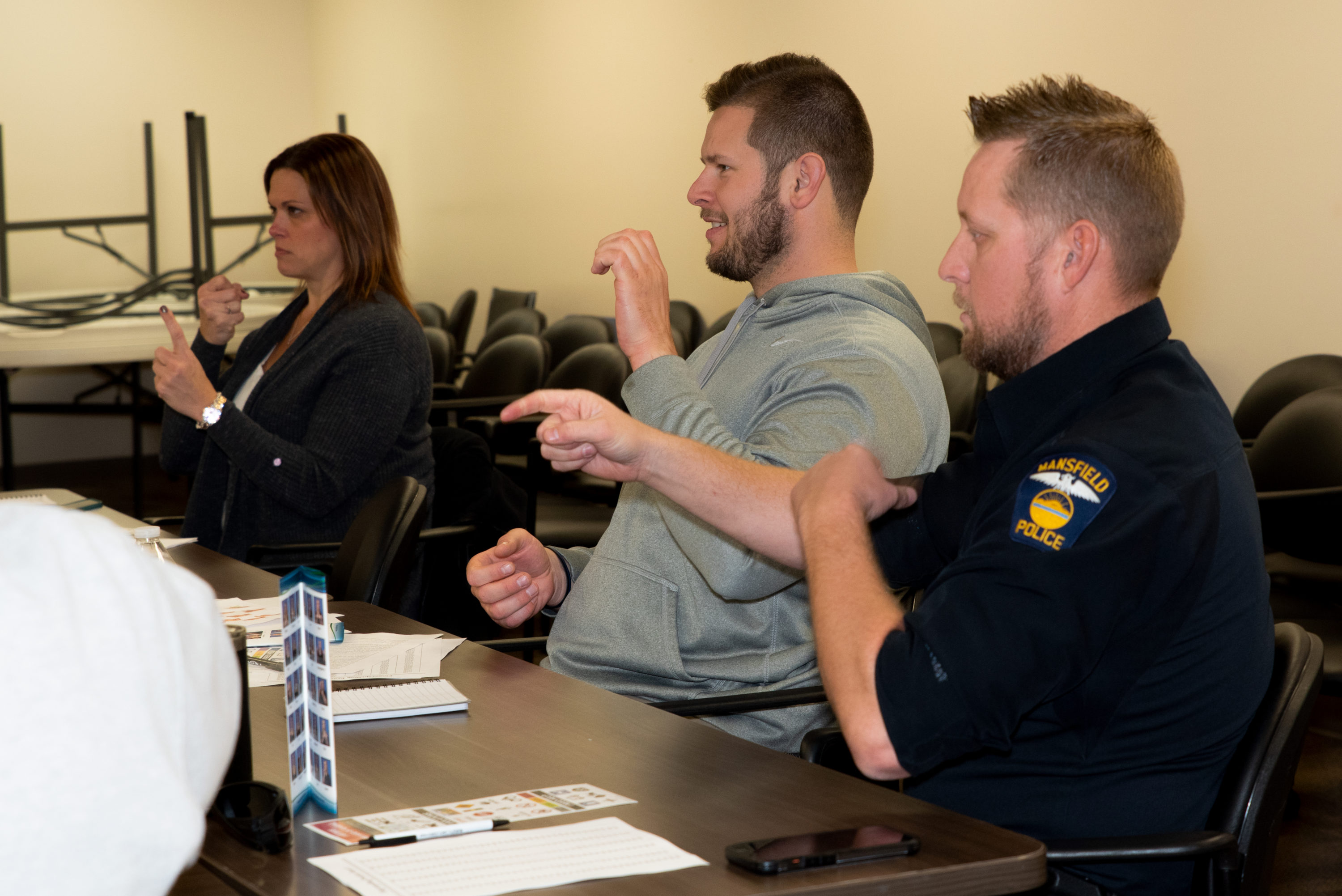 The officers learned how to:
describe people
describe houses
ask if someone is injured
talk about food
talk about the weather
ask basic questions
talk about places in the community
talk about people
talk about feelings
the alphabet
numbers
Miranda Warning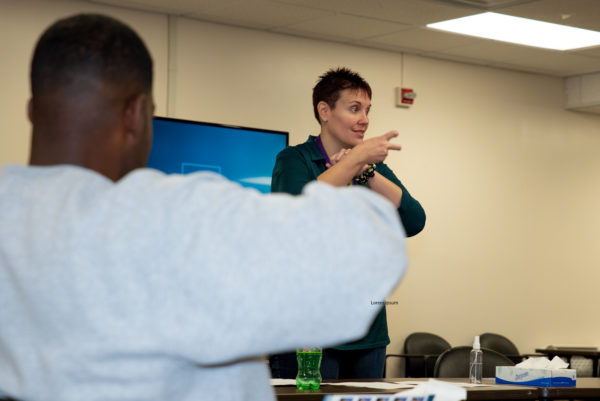 "This training is important to our community because access to information when it comes to interactions with law enforcement is vital to reducing wrongful arrests and maintaining the safety of all involved." said, Tanya Haga, M.Ed., MBA, NIC, Director of Deaf Services at Catalyst Life Services.
Community and family American Sign Language classes are available at Catalyst Life Services. For more information or to add yourself to the waiting/mailing list contact Catalyst Deaf Services at (419) 774-2232.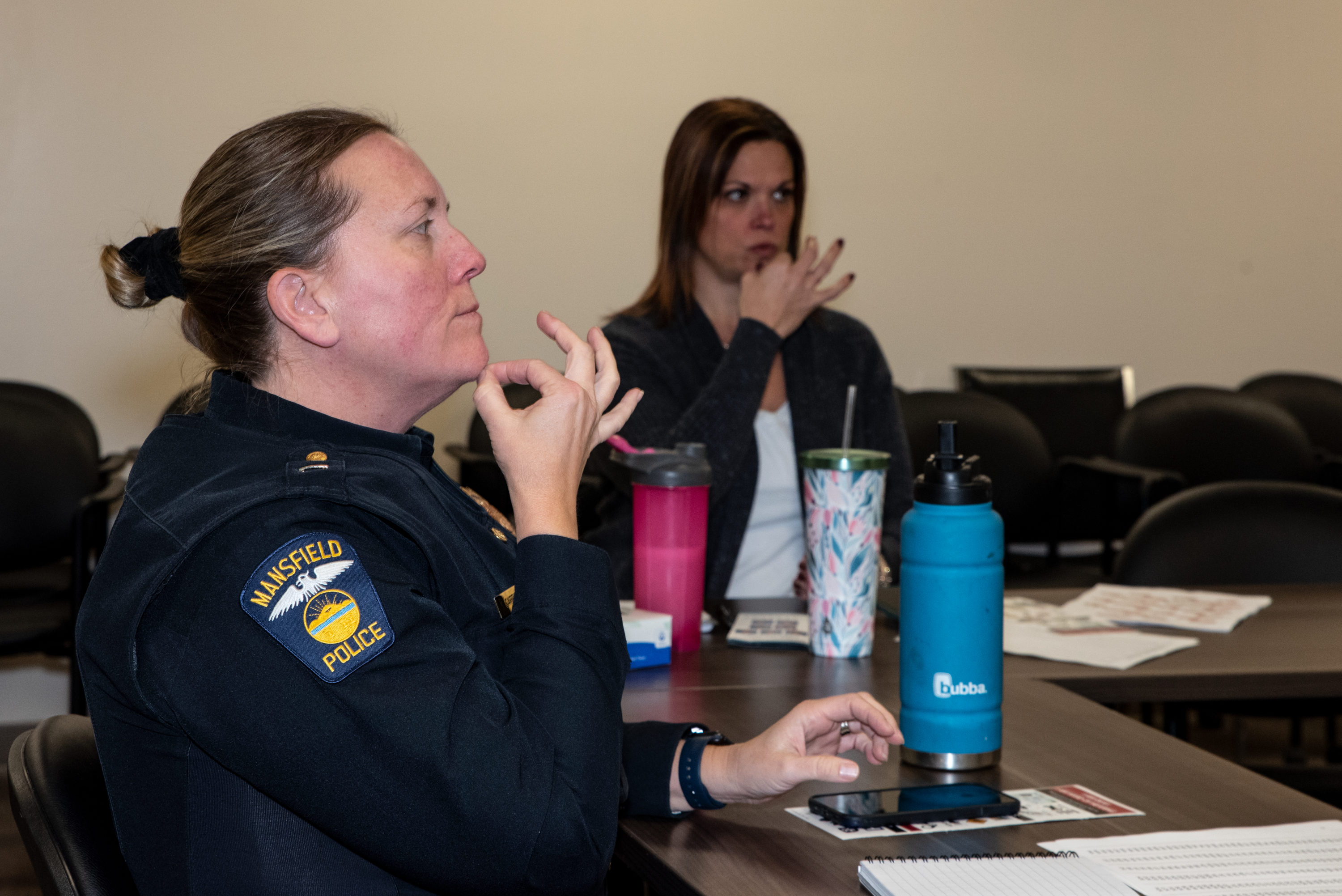 ---