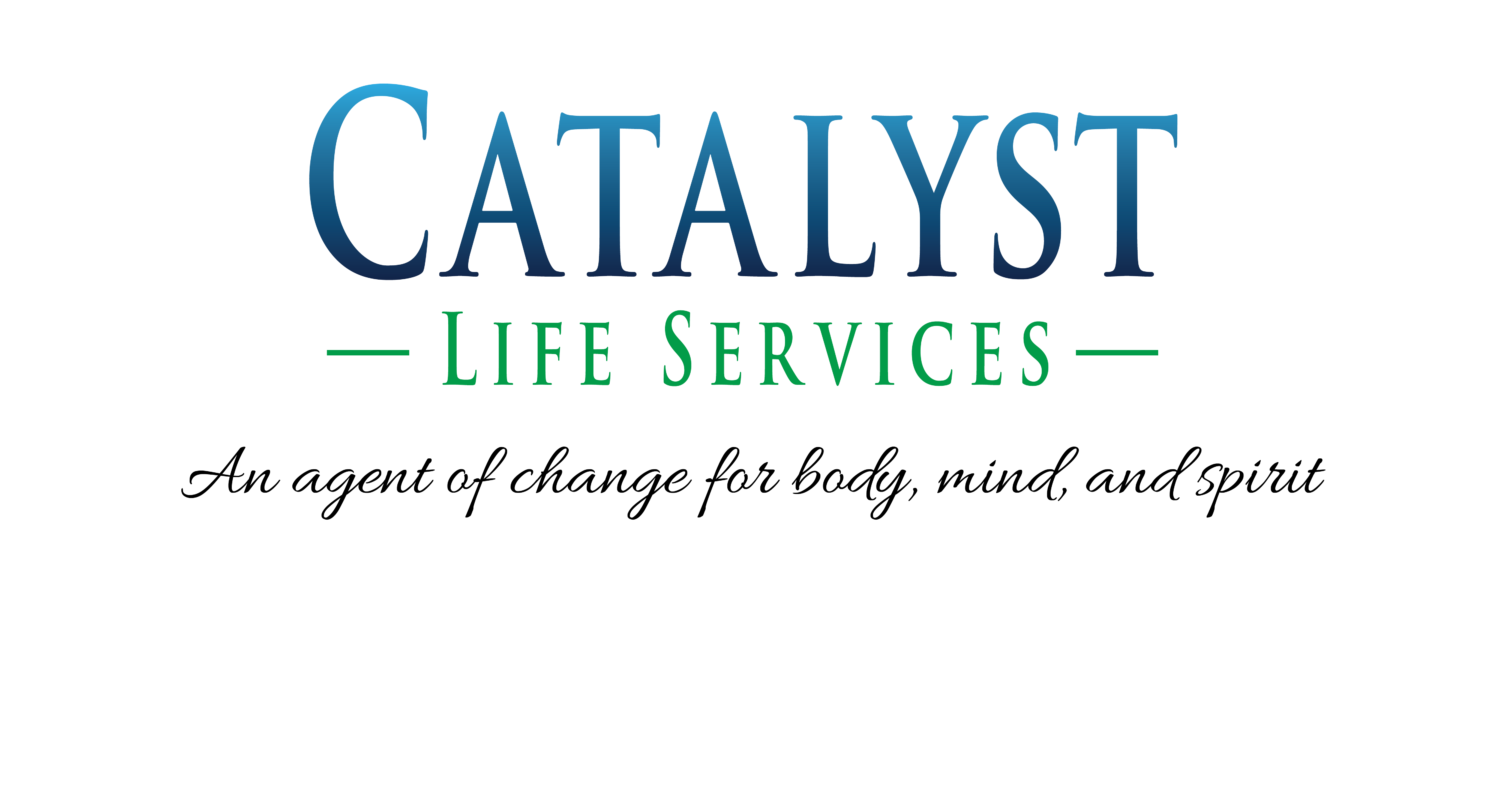 "The COVID-19 pandemic has taken a sense of normalcy from us all. In the midst of this disaster, we have adapted our service delivery, followed new protocols, and worked hard to keep people safe. New emergency rules have given us the ability to provide many of our services via telehealth. While our doors have remained open as an essential business, telehealth has been our preferred method of treatment.
We are here to support the residents of Richland and contiguous counties during this crisis. This global pandemic can significantly affect mental health for everyone since it is a difficult time filled with apprehension and uncertainty. If you are feeling overwhelmed with emotions like sadness, fear, depression, or anxiety please contact someone at Catalyst to begin services. We have a 24-hour crisis helpline (419-522-HELP) with trained professionals that can help you access our services. Your initial appointments as well as on-going appointments can be conducted over the phone from the comfort of your own home.
I am truly grateful to all the staff at Catalyst Life Services. They have pulled together to take care of the people we serve and each other. We are here to help."
With gratitude,
Laura Montgomery, President & CEO
---
Weekly Mental Health News!
---

---
Be a Catalyst Campaign
You can be a part of the change by…
---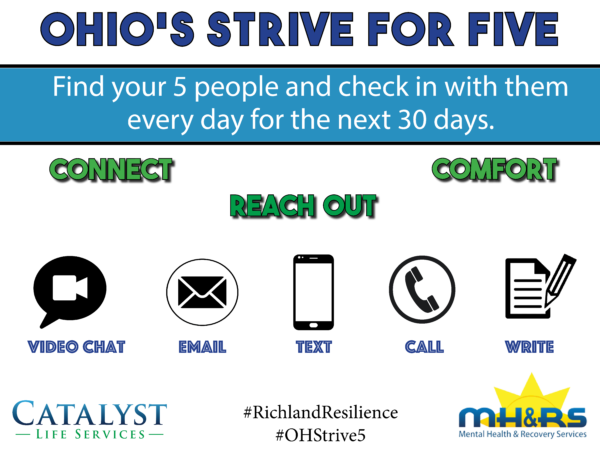 ---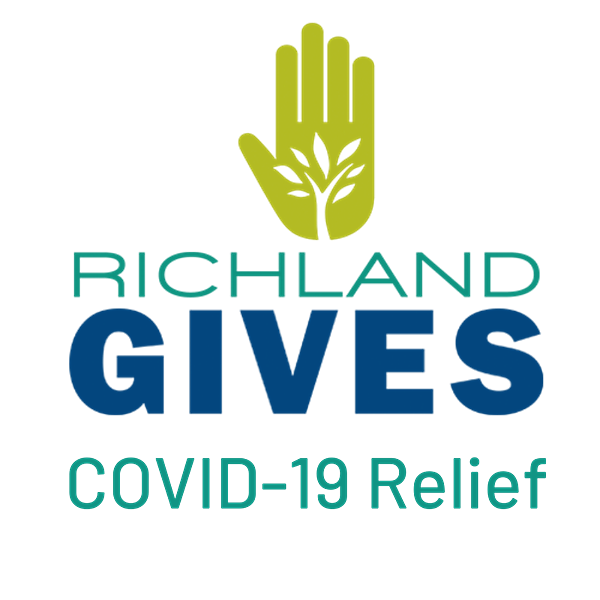 ---
Challenge #3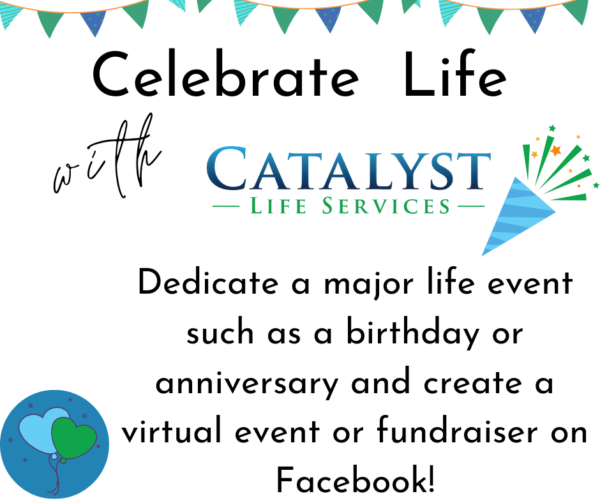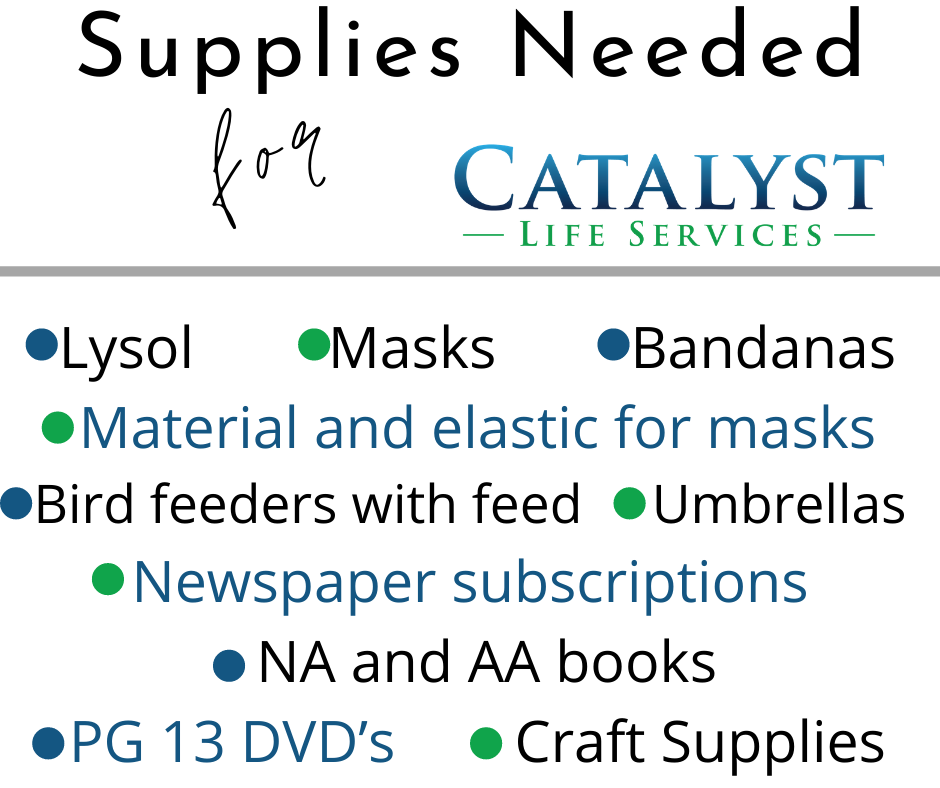 Above is a list of all supplies that are currently needed. You can drop off supplies at the Center or Rehab Center Locations. If you have any questions contact Melissa Drozda at 419-774-6710 or email at drozda@catalystlifeservices.org.
---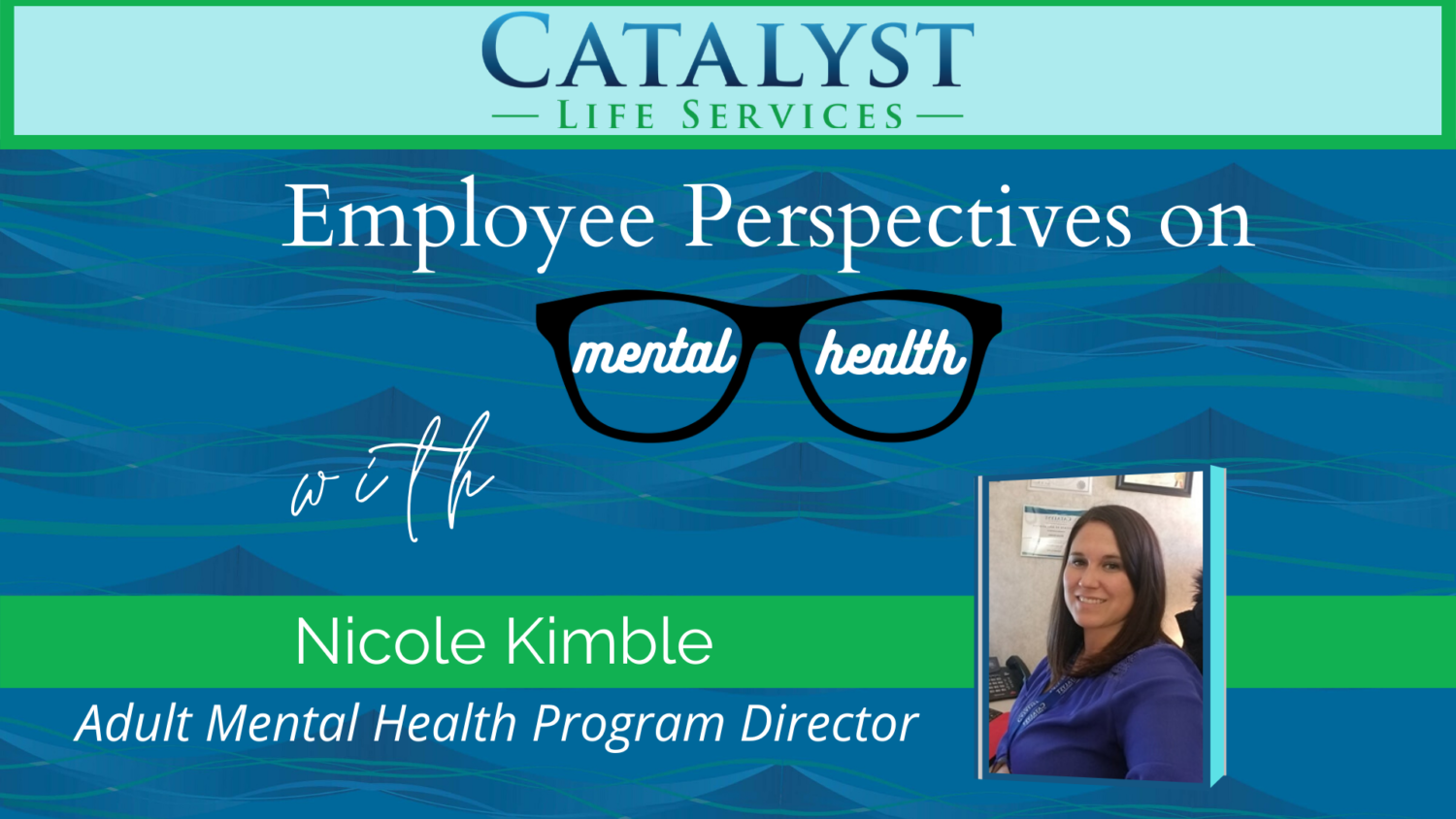 "My name is Nicole Kimble and I am the Adult Mental Health Program Director at Catalyst. I have been in this role since October 2019, however, I have been working at Catalyst since 2006. I have had many different roles here including residential at the group homes, Helpline, case manager, therapist, ACT team coordinator and now stabilization unit coordinator and Program Director of adult mental health. I am married with three children and I enjoy spending time with them. We mainly enjoy outdoor stuff such as camping in the summertime and going for walks and traveling.

Honestly, when I first started at Catalyst, I wasn't sure what I wanted to do, I had a bachelor's degree in Psychology and had interest in this type of field, but I was unsure at what all that entailed. As I began working more closely with the clients, I began to realize that I thoroughly enjoyed helping these individuals, specifically the SAMI/ACT population. This refers to individuals who are diagnosed with severe mental illness and co-occurring disorders. It feels great to see the clients make progress and be able to see the advantages of psychiatric medications and treatment. Although I really enjoy the direct care work with our clients, I also love educating, training and building the ACT team as well as our clinical staff so they are best prepared to help and support our clients.

I don't think people realize all the mental health services Catalyst actually provides. We have outpatient services for therapy, case management, medication management services, the SAMI/ACT team, the stabilization unit and the mental health court services working with courts on getting those in the legal system the treatment they need.

Although I do believe the stigma attached to mental health has decreased over the years, there is still that hesitancy for some to seek the support they need for their mental health. People many times do not realize a mental health diagnosis is no different than a medical diagnosis and, with both, there is treatment to help to maintain health with medications and therapy and support. Catalyst is dedicated to fighting against this stigma and works hard to speak about the successful outcomes of those who seek mental health treatment and to encourage individuals in treatment to share from their own perspective, to encourage people to come get the help and support they need and deserve."
---