Did You Know?
Progress Industries has been serving the community since 1964 providing employment opportunities to individuals with barriers to employment. Chan Stevens was integral in the start of this workshop 57 years ago and has had a huge impact ever since.
Click HERE to read a recent article about Chan Stevens and Progress Industries!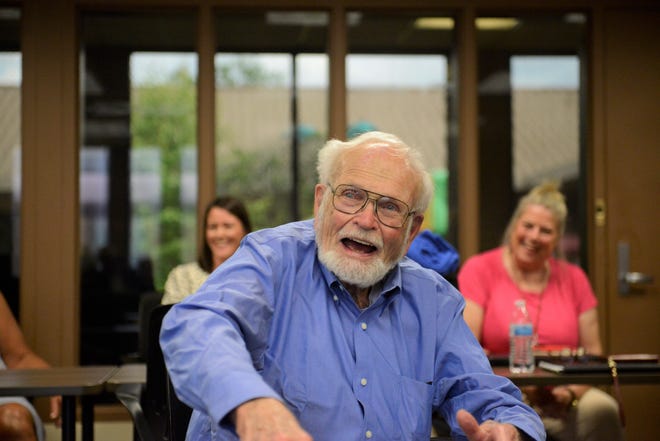 Chan Stevens – Catalyst Hall of Fame
On Tuesday June 15th, Chan Stevens was the inaugural inductee into the newly formed Catalyst Life Services Hall Of Fame. Chan Stevens began his lifetime of exceptional work at the age of 16 by transporting children with disabilities to and from their treatment appointments. Chan has provided dedicated service and efforts where they count most, by chairing two successful capital campaigns benefiting much needed new and updated facilities. Chan has been giving to his community for most of his life and has served as an integral member of the Board of Trustees for 57 years. His virtue and wisdom will leave an indelible imprint on Catalyst Life Services and the many we serve in our community.
Click HERE to learn more about Chan's life and successes!
---
Golf Scramble
---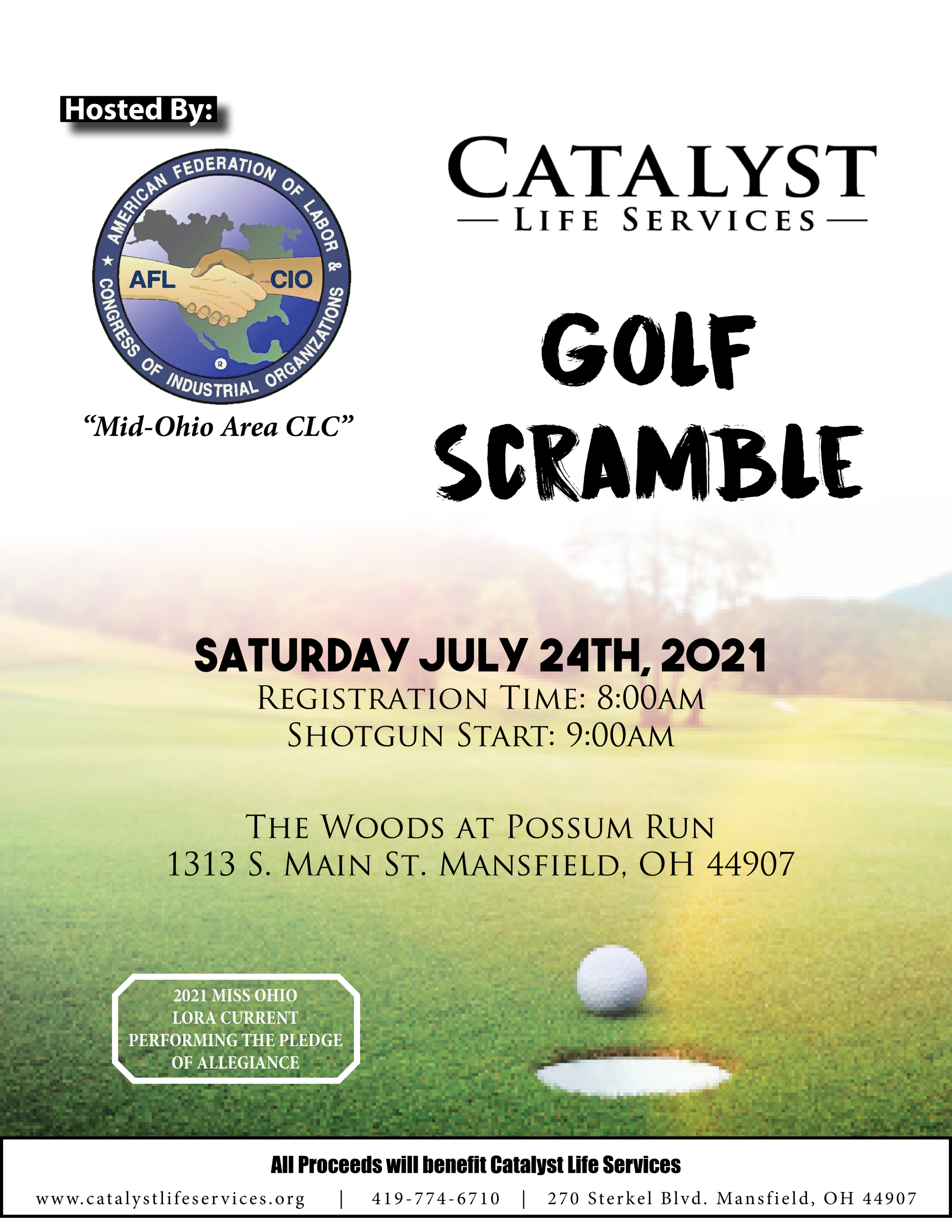 The Golf Scramble is hosted by Mid-Ohio Area CLC
Register by filling out a registration form and bringing it into Catalyst OR register online by clicking below!
---
SAVE THE DATE
---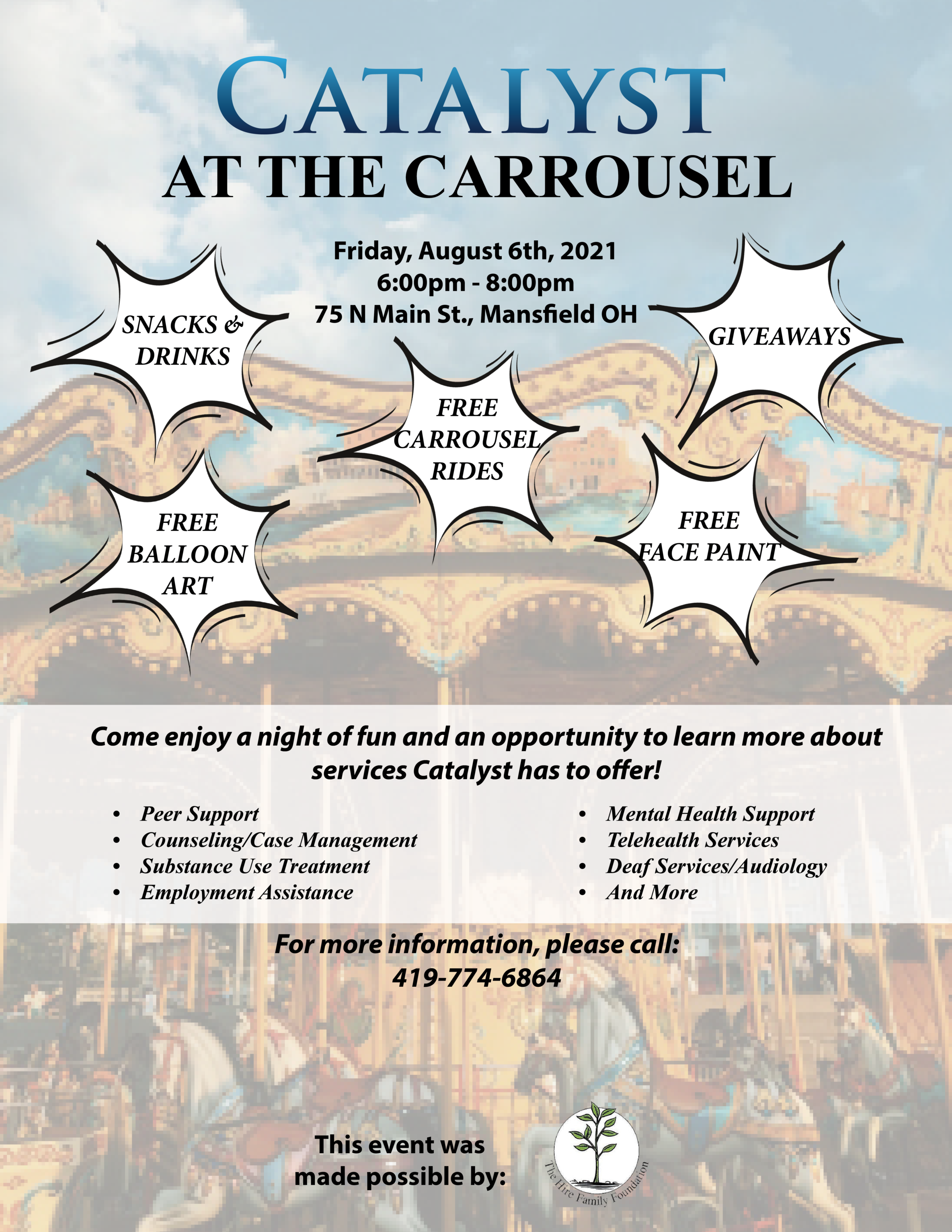 Join us at the Richland Carrousel on August 6th from 6PM to 8PM to get the chance to learn more about the services offered at Catalyst while enjoying free snacks, beverages, carrousel rides, face paint, balloons, and more!
---
Coming Soon
---

Stay tuned to learn more about the Behavioral Health Urgent Care services that will be available at Catalyst in the following months. The Behavioral Health Urgent Care will allow for immediate access for initial assessments and brief, solution-focused counseling Monday through Saturday and two evenings per week, on a walk-in basis.
---
A Message From the CEO
---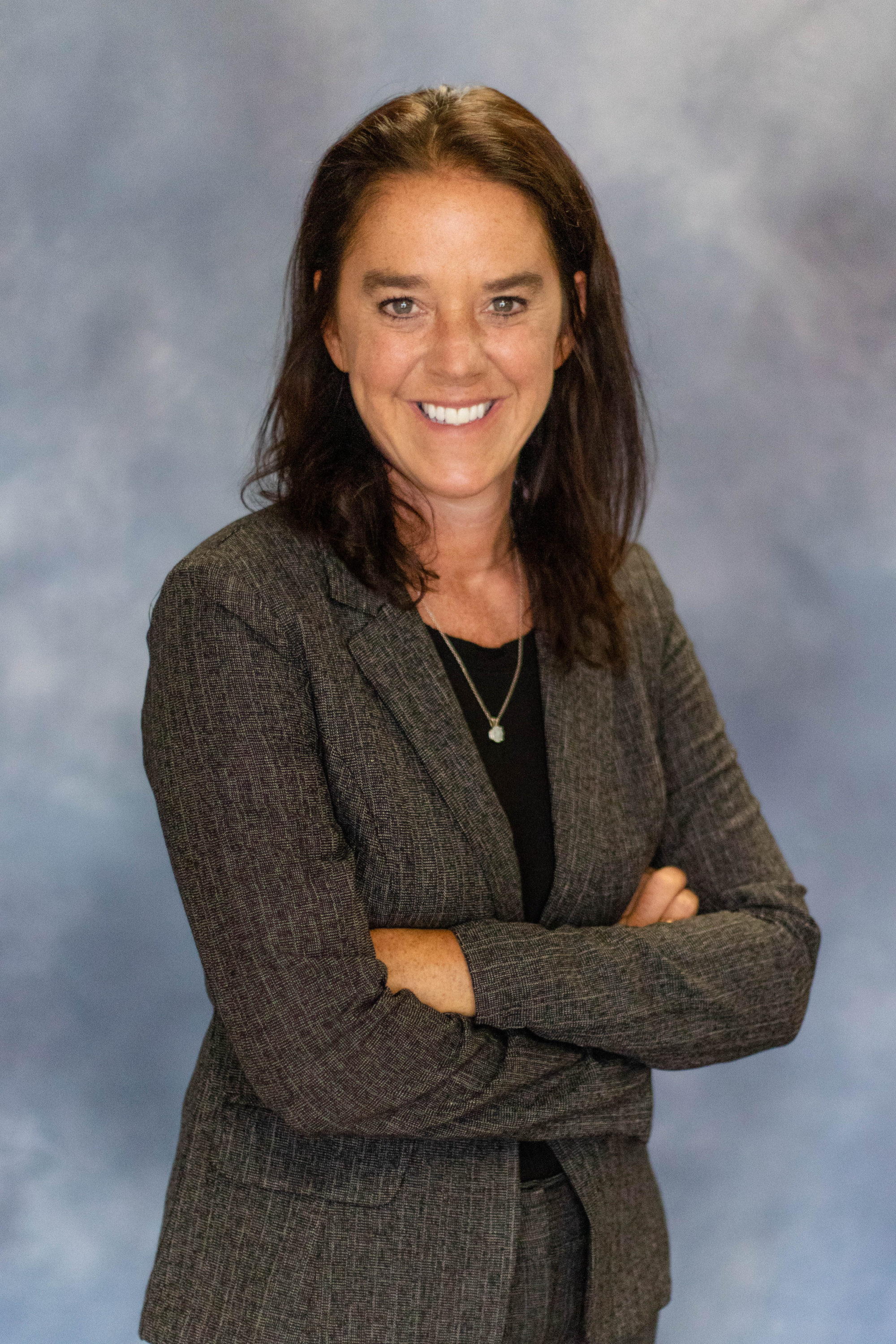 Catalyst would like to thank you for your continued partnership and support of the agency. We are grateful for the trust you have given us to support the community in such critical ways. We wanted to inform you that last week, our agency completed a 3-day survey facilitated by the Commission for Accreditation of Rehabilitative Facilities (CARF). CARF is an international gold standard accreditation, in which our program standards are reviewed by professionals who determine if the agency is meeting over 3,000 key standards.

These standards look at many areas, including: Finance, Human Resources, IT, Health/Safety, Leadership, Governance,  Vocational Services, Mental Health/Substance Abuse Services and programming, Audiology and several other areas.  We are proud to share that Catalyst received zero findings during this review, and were found to be 100 percent compliant with all standards. Our lead surveyor shared the rarity of an organization having zero findings, stating that "it is almost unheard of." Our CARF surveyors stated "Staff at Catalyst are professional, caring, competent and take pride in their work."  The CARF surveyors referred to Catalyst as "the flagship organization in our area."  We are proud of our results and the quality services we provide to the community and so we felt it important to share this success with our partners, stake holders, and funding sources. We look forward to another year of serving the community.

What does CARF accreditation mean for the public? 

For those being served, CARF accreditation means that the CARF-accredited service provider is committed to reducing risk, addressing health and safety concerns, respecting preferences of individuals (cultural or otherwise), and providing the best quality of care possible.  It also shows that the accredited organization values the feedback and input of their clients and is accountable to the community.  Accreditation demonstrates that a CARF-accredited service provider has made a specific commitment to put the needs of their residents at the center of everything they do and that they respect the rights and individuality of its clients. 
---