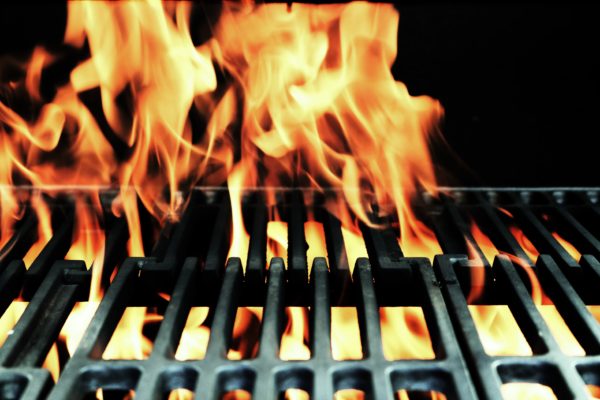 As Ohioans, we all know that once the temperature climbs above the low 50's we're dusting off our grills in eager (almost desperate) anticipation of summer. What's better than a cloudless summer day, lounging around with family and friends, while the smell of mesquite wafts in the breeze? Unfortunately, this favored activity also comes with risks.
The U.S. Fire Administration's National Fire Incident Reporting System showed that "in 2009-2013, grills, hibachis or barbecues were involved in an average of 8,900 home fires per year." In 2014 alone, 8,700 people made emergency room visits for thermal burns due to grills. On average, gas grills are more dangerous than charcoal or pellet models; however, all grills can be operated relatively safely if you follow proper precautions.
Here are a few tips to keep your family safe this season, so the only thing on fire will be your sweet skills as a grill master!
1. Grill must be on a flat, firm stable surface.
2. Never use a grill indoors.  Use the grill at least 10 feet away from your house or any building.
3. Do not use the grill in a garage, breezeway, carport, and porch or under a surface that can catch fire.
4. Keep children and pets away from the grill area.
5. Keep your grill clean by removing grease or fat buildup from the grills and in trays below.
     (This is a big one as many grill fires are started from improper cleaning!)
6. In the event of an electronic ignition failure, use an appropriate grill lighter ONLY.
7. Before using a gas grill, check the connection between the propane tank and fuel line.
8. Wear well-fitted clothing when grilling. Avoid wearing loose clothing and flammable material such as nylon
9. If burners go out while cooking, turn grill and propane container off immediately and wait 5 minutes then restart.
10. Use long cooking utensils to avoid getting a burn.
11. Keep lighted cigarettes, matches or open flames away from a leaking grill.
12. Never leave your grill unattended.
13. Never place a pan of cooking oil on grill.
14.  If grill is on fire with high flames, immediately close the lid and get away from the grill.
15. Do not move the grill.
16. If you smell gas while cooking, immediately get away from the grill and call the fire department.
17.  Do not attempt to repair the tank valve or the appliance yourself.
18. Never store extra propane containers or flammable liquids, (i.e. gasoline) near the grill.
19. Keep the grill and propane container turned off when not in use.
If Your Grill Does Catch on Fire:
Call 911 immediately
Use a fire extinguisher ONLY if it's safe to do so
Keep everyone else away from the fire
Best Way to Clean Your Grill:
Make sure the gas grill and propane tank is shut off and cooled off before cleaning.
Clean with warm soapy water and grill cleaner.
Make sure grill is free from grease.
Rinse with warm clean water thoroughly
Best Way to Store Your Grill:
Always make sure the valve to propane tank is shut off when not in use.
Never keep a filled container in a hot car or car trunk. Heat will cause the gas pressure to increase, which may open the relief valve and allow gas to escape.
Always store propane container in an upright, vertical position. Store them outdoors away from sources of ignition.
Make sure propane container is free from dents, rust and leaks.
By taking just a few extra moments to keep these tips in mind you'll ensure that your outdoor gathering is safe and successful. So what are you waiting for: Get Grilling!
All statistical information is from www.nfpa.org.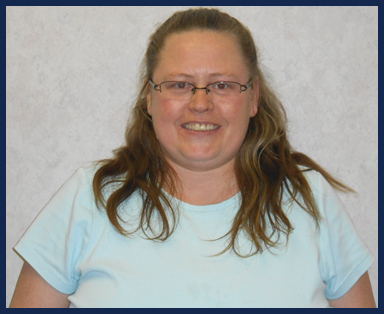 Trena Jacobs, Residential Supervisor/Food Service Coordinator/ Safety Committee Chairperson. She enjoys camping and spending time with her grandchildren. She started her time here at Catalyst on April 3rd, 2000 as a Residential Specialist. In her 19 years of service she has had many jobs and responsibilities. In May of 2009 she became the Chairperson of the Safety Committee for the agency.  Then on July 1st, 2013 she was promoted from Residential Specialist to Assistant to the Residential Supervisor.  In August of 2015 she accepted the additional role of the Food Service Coordinator. Finally, August 1st, 2016 she became the Residential Supervisor/ Food Service Coordinator which is a title she keeps to this day. Her mission as the Safety Chairperson is to work with her committee to develop and implement effective policies and procedures that reduce or eliminate accidents and injuries through training, education, awareness, recognition, and inspections. Her goal is to help provide the best care, safety, and security for employees, clients, students, volunteers, and visitors daily.