The Workforce Innovation and Opportunity Act (WIOA) is a federal law providing funding to 14-24 year old youth to assist job-seekers with finding employment, help businesses find qualified workers, and to strengthen local workforce development.
The Comprehensive Case Management Employment Program (CCMEP) is an innovative program that can help low-income young adults build career paths, find employment and break the cycle of poverty.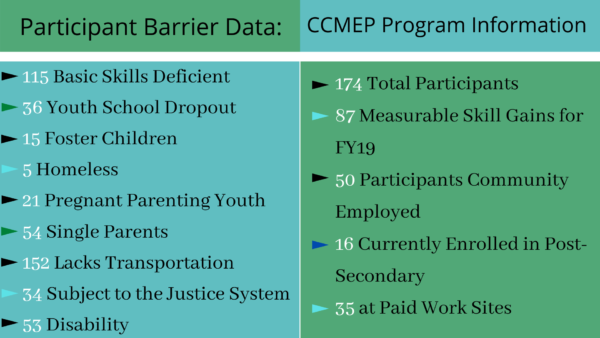 CCMEP integrates funding from the Workforce Innovation and Opportunity Act (WIOA) program and the Temporary Assistance for Needy Families (TANF) program to offer more coordinated, individualized services. CCMEP offers a wide range of services specifically tailored to each individual.
Ohio was one of the first states in the nation to attempt this degree of cross program integration.
Here at Catalyst, our CCMEP Team works to assist transitional age youth with barriers to their employment and educational goals. The employment specialists working on this team serve in school and out of school youth with things such as paid work experience, job coaching, job placement, assistance with secondary and post-secondary education, and more.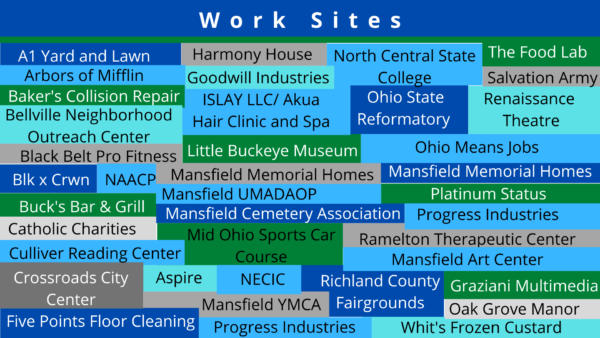 ---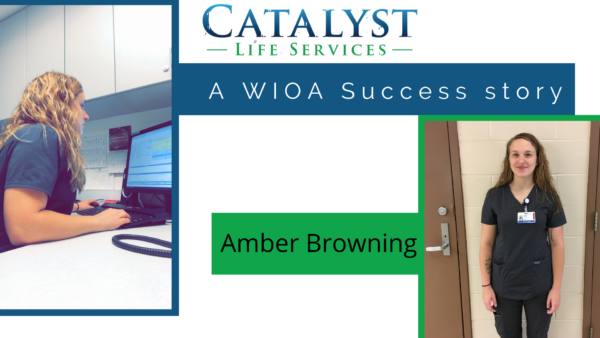 In 2018, 22 year old Amber Browning was referred to the WIOA program at Catalyst Life Services as a single mother of two who had dropped out of high school and was receiving public assistance. Amber's potential was apparent early on, as she received her GED within one month of entering the program and soon afterward began taking classes at North Central State College. Shortly after the semester began, childcare issues and medical appointments took over Amber's schedule and she started to fall behind in her classes, eventually dropping out altogether.

That's when Amber's employment specialist, Casey Gowitzka, took it upon herself to help Amber achieve her goals. "She would probably say I was very hard on her" says Gowitzka, "but it was because I saw so much potential inside of her that she didn't see inside herself."

Amber enrolled back into North Central State College, graduating in 2019 and finding full time employment at OhioHealth as a Radiology Technician earning over $16 an hour. Amber is now free from public assistance and is in the process of buying her first home. We couldn't be more proud of Amber's successes and expect many great things from her moving forward.