Catalyst has partnered with TIROCC, which is Trauma Informed Recovery Oriented Community of Care and represents the growth and expansion of the previous Recovery Oriented System of Care. Back in 2015, the Richland County Mental Health & Recovery Board collaborated with L, Harrison, who is a specialist in implementing organization in the process of Trauma-Informed care, both internally and externally. We at Catalyst were involved in the process of being assessed on how we currently operate when it comes to a trauma. Our assessment helped us to develop a strategic plan to help address the areas where we need to improve or change, but to, also, help us understand what areas we are excelling in. This collaboration helped us to identify where we have grown in trauma-informed awareness, improvements in the process, relational interactions, services development, and cross-provider partnerships.
The following organizations participate in the TIROCC program with us: The Richland County Mental Health & Recovery Services Board (MH&RSB), Community Action for Capable Youth (CACY), Family Life Counseling and Psychiatric Services, Mansfield Urban Minority Alcohol and Drug Abuse Outreach Program (UMADAOP), and The National Alliance on Mental Illness (NAMI) of Richland County. This year, this certification is officially available for all social service providers, agencies, and businesses who are interested in becoming Trauma-Informed.
Catalyst is still an active partner in the TIROCC program. Since 2015, the expansion of trauma-informed interaction and intervention has grown exponentially. We are committed to sustaining this growth through providing trauma-informed services, utilizing Sanctuary inspired communication practices, and supporting each employee's professional and personal growth.
Understanding trauma and its effects are vital to treatment and positive outcomes for people with lived experience. To provide evidence-based, trauma-informed treatment, Catalyst has partnered with numerous entities including Akron Children's Hospital, Nationwide Hospital, STARR Global, EMDR Consulting, LLC, New York University, and Case Western University. These partnerships have provided training to Catalyst staff with proven and effective methods in nine trauma-informed treatment modalities including EMDR (Eye Movement Desensitization and Reprocessing), Trauma Focused CBT (Cognitive Behavioral Therapy), Dialectical Behavioral Therapy, and Motivational Interviewing. These trauma-informed treatment strategies allow clinicians to provide interventions to assist with the social, emotional, and behavioral goals of children and adults.
One of Catalyst's primary goals following the agency assessment, provided by TIROCC partner L, Harrison, was to strengthen our agency as a trauma-informed system. We have used information provided by Dr. Sandra Bloom to implement Sanctuary Model inspired systems supports throughout the agency. We have also formed an internal committee to ensure that continued understanding and expansion of these trauma-informed concepts. The Voicing Opportunities & Ideas for Change & Encouragement (VOICE) Committee meets monthly to review successes and potential areas of growth toward the goal of becoming a more trauma-informed system.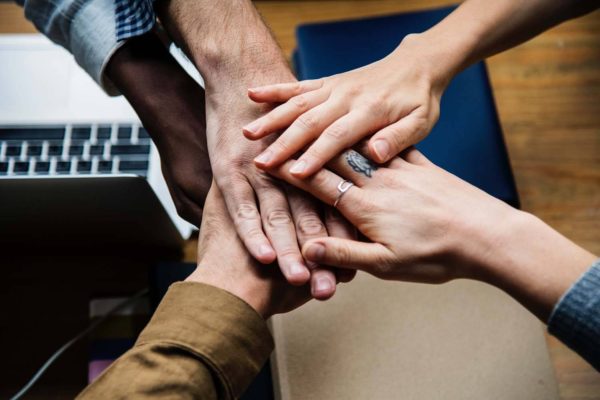 Catalyst realizes our most valuable resource is our people. One of our highest priorities is ensuring each employee has the opportunity for growth and development to ensure professional success and personal satisfaction. One of the agency's goals is prevention of secondary trauma and compassion fatigue through self-care and wellness strategies. Our VOICE Committee is spearheading monthly resource forums in order to strengthen knowledge on personal health, community supports, and trauma-informed interactions.
Trauma is a pervasive human experience. To one degree or another, all of us either have or will experience trauma in our lives. It is important to recognize this and treat all people with the dignity and respect everyone deserves. Catalyst is committed to remain an active participant in the growth of community of care project. We are certain that through the continued support of the MH&RSB and our other community partners, Richland County, as a whole, will benefit from our hard work and dedication.