"Have yourself a Merry little Christmas, let your heart be light…."
A beloved holiday classic, this song can conjure up all kinds of positive memories of Christmases past. Indeed, the holiday season is often full of warm memories, family gatherings, work parties, and general positive cheer.
However, the holidays are not festive and cheery for all. For some, they represent painful memories or reminders of loved ones no longer here. For still others, the holidays represent added stress of more to do, more money to spend when there is no "extra" money, and more activities added to an already stressful schedule.
So how can one maintain good mental health during this "most wonderful time of the year"? Here are some tips for managing stress and dealing with depressive/anxiety symptoms during this time:
Remember the word "No." Only you know when it is too much for you. Taking care of yourself means setting limits and sticking to them. When you feel overwhelmed, don't hesitate to step back and take a break.
Be patient and gentle with yourself. Memories can be painful, and simple things can trigger memories when you least expect it. A song, a smell, a phrase, or a sound can all be significant reminders. When this happens, be gentle with yourself, embrace the significance of the moment, and allow yourself to feel whatever emotions it brings.
Maintain a routine. One of the things the holidays can bring is chaos and craziness. Maintaining as much of the normal routine as possible can help minimize the impact of the disruptions. Routine stabilizes mind, body, and spirit as it grounds a person in what is known in the midst of the unknown.
Limit alcohol use. When stressed, it is tempting to use alcohol as a coping mechanism. However, alcohol use can lead to alcohol abuse and subsequent poor decision-making. In addition, alcohol is a depressant and often leads to increased feelings of depression and sadness after significant use. Limiting use to one or two drinks helps a person to maintain control and avoid complications normally associated with heavy use.
Seek comfort from those who support you. There are those within our daily lives who provide emotional support and assistance. Reach out to those you know you can count on, and let them know when you feel overwhelmed. Asking for help allows others to know specifically what they can do to support you.
Develop a budget. Knowing how much you have to spend for gifts for family, friends, and coworkers allows you to manage expenses. This can also keep you from getting overwhelmed with surprise bills come January. If money is tight, get creative; make your own gifts or agree to spend time together instead of buying gifts. You make your own rules.
Find time for rest and relaxation. Even in the midst of hustle and bustle, it is important to take time to catch your breath. When feeling stressed or overwhelmed, take a break by doing things you enjoy, such as watching a movie, exercising, hanging out with friends, or reading. Taking some downtime helps you recharge and rejuvenate yourself before the next set of activities.
If you find yourself having serious difficulties during or continuing to struggle beyond the holidays, there is help available. Catalyst Life Services has a wide array of services available to address mental health, drug & alcohol, vocational, and many other issues.
Call Helpline at 419-522-HELP (419-522-4357) for information. Contact us; we can help!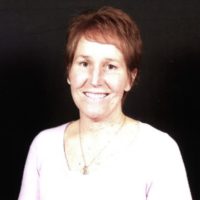 Erin Schaefer, IMFT-S, LPCC-S is the Director of Operations at Catalyst Life Services. She received a Masters in Marriage and Family Therapy from Pacific Lutheran University in 1997 and a Masters in Marriage and Family Therapy/Counseling in 2002 from the University of Akron. Erin has worked in community mental health for over 20 years. She was also director of Ashland Parenting Plus, a small nonprofit agency focused on teen pregnancy prevention, juvenile diversion, and parent education. She served on the board and as president of the Ohio Association for Marriage and Family Therapy and also on the board of directors of the American Association for Marriage and Family Therapy from 2011-2013. She has been a member of AAMFT since 1997 and is a Clinical Fellow