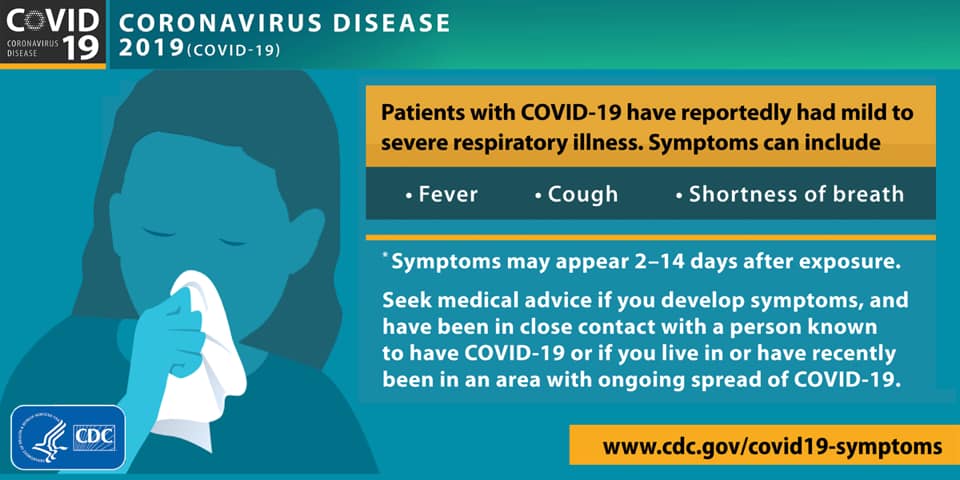 Catalyst is taking strong proactive steps and precautions to protect our clients and staff in our facilities and to prevent the potential spread of COVID-19. As the concern of COVID-19 continues to increase it is important that we are heeding warnings from Public Health Officials, Ohio State Officials, and Centers for Disease Control and Prevention.
Catalyst is now offering Telehealth services.  Please talk to your provider about this option.
Transportation: We are taking measures to screen clients that are transported by our staff . Thermometers will be supplied for all vehicles transporting clients to take their temperature and a screening questionnaire will be done prior to transporting anyone.
Home Visits: We are encouraging alternative measures for home visits and other ways to provide services. Our staff is still permitted to go to the door / front porch and have communication with our clients that we need to see physically but we are recommending over the phone communication or for clients to come into our offices where we can better control the environment.
All Agency Facilities: In order to help keep our clients, everyone at Catalyst, and our community healthy, we will be screening clients, staff, and visitors by asking a few questions, checking temperature, and requesting you use hand sanitizer before you enter our buildings.
Residential Facilities: We have implemented additional procedures at our residential facilities to protect our clients receiving 24-hour care.
We have added additional cleaning processes at all of our locations, hand sanitizer, and ongoing patient education.  
In an effort to take increased sanitation measures and avoid café style lines, our cafeteria will only be serving sacked lunches to our residential consumers and staff.
Non-essential work travel (conferences and trainings) will be on hold until April 4th.
We are currently evaluating staff that have the ability to work remotely and making that recommendation as necessary.
The Mansfield News Journal All Star Basketball Classic has been cancelled.
We cannot approve requests to outside agencies to use our facilities for group meetings at this time.
Due to the increase of telehealth services we will be reducing our lobby/front door hours.  Our temporary on-site hours due to COVID-19.
Rehab Center Location (270 Sterkel Blvd.):
7am to 6pm Mon., Wed., Thurs.
7am to 5pm Tues.
7am to 3pm Fri.
Center Location (741 Scholl Road):
7am to 4pm Mon.
7am to 5pm Tues.
7am to 5:30pm Wed.
7am to 5pm Thurs.
7am to 3pm. Fri
Taking these social distancing measures can help stop or slow down the spread of this virus. We are talking with other organizations and discussing strategies to keep our workforce and consumers healthy, while operations continue.
As the Coronavirus spreads, the CDC urges sick workers to stay home. Public health experts believe, COVID-19 spreads primarily through droplets produced by a sick person's cough or sneeze.
Pertinent information will be shared and updated continuously. For additional questions regarding COVID–19, you can contact the Ohio Department of Health at 833-427-5634.
MENTAL HEALTH HELP: For those who are feeling isolated while having to maintain social distancing for COVID-19 precautions, here are some resources to help you:
Catalyst Crisis Helpline: 419-522-HELP (4357)
Warm-line (A non-crisis support line for peers): 419.522.5300
Ohio Crisis Text Line: Text keyword "4HOPE" to 741 741