The District V Forensic Diagnostic Center is currently one of the ten Forensic evaluation centers in the state of Ohio. District V is affiliated with Catalyst Life Services located in Mansfield, Ohio.
Services
Provide forensic evaluation services to the criminal courts for 13 counties
Provide consultation and training to:

Local criminal justice systems
Alcohol, Drug Addiction, & Mental Health Services (ADAMHS) and Community Mental Health (CMH) boards
Community mental health agencies

Provide expert testimony to the courts when requested
Certifications
The District V Forensic Diagnostic Center is certified by the Office of Licensure and Certification and the Office of Forensic Services of the Ohio Department of Mental Health and Addiction Services (ODMHAS). Our staff meet all statutory requirements and comply with ongoing forensic training as required through the Ohio Administrative Code (OAC).
Professional Organizations
Our Evaluators are affiliated with various professional organizations including, but not limited to, the following:
The Ohio Association of Forensic Center Directors
American Psychology-Law Society (AP-LS)
American Psychological Association (APA)
Ohio Psychological Association (OPA)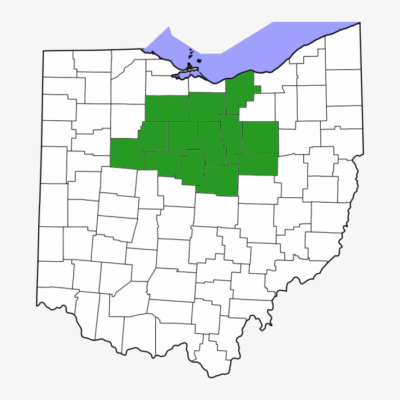 Counties Served
Evaluation and Consultation services are provided for 13 Ohio counties, including Ashland, Crawford, Hardin, Holmes, Huron, Knox, Lorain, Marion, Morrow, Richland, Seneca, Wayne, and Wyandot counties.